The Unknown Indian's Game
Published 10/05/2014, 3:16 AM EDT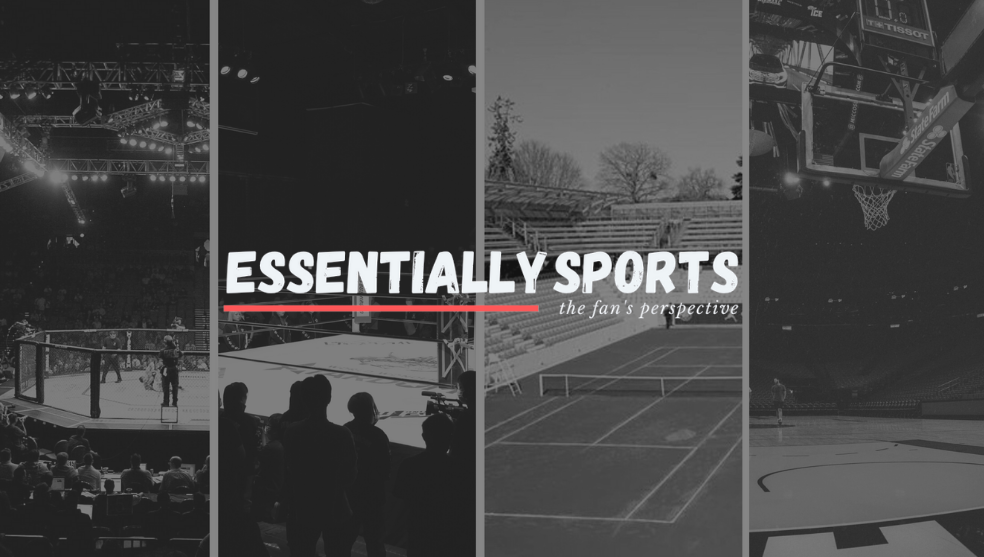 ---
---
The Indian contingent was all smiles as it bid the final goodbye to the 2014 Asian Games hosted by Incheon, South Korea. The Indians put up a decent performance in the games finishing at the 8 place in the tally with 57 medals including 11 gold, 10 silver and 36 bronze.
ADVERTISEMENT
Article continues below this ad
The games belonged to the unknown names of the Indian sporting circle who made their presence felt on the big stage with medals ranging from the traditional Kabaddi to the little-known martial arts sport Wushu while the big names disappointed.
ADVERTISEMENT
Article continues below this ad
Essentially sports brings you the GOOD, the BAD and the UGLY that made the headlines in this 15 day sporting extravaganza and rates india's performances in various disciplines.
ATHLETICS: ES RATING 6/10
India bagged 13 medals in track and field events with 2 gold, 4 silver and 7 bronze.
THE GOOD NEWS
Indian women continued their love affair with 400m relay event bagging their fourth consecutive gold also thrashing the games record this time.
Seema Punia came out of Krishna Poonia's shadow to clinch the gold medal in women's discus event while Krishna didn't even finish on the podium.
Khushbir kaur won a surprise silver in women's 20km walk event.
Vikas Gowda rode on his CommonWealth Games success to bag a silver in men's discus.
Tintu Luka was India's best performer in athletics winning a silver in 800m to add to her gold in 400m relay event.
Arokia Rajiv, M.R.Poovamma, Naveen Kumar, O.P.Jaisha, Lalita Babar provided bronze medals in their respective track events.
While Annu Rai and Inderjeet singh finished third on the podium in javelin's throw and shotput events respectively.
Later in the games, Manju Bala's bronze in hammer throw was upgraded to silver after the gold medallist failed a doping test.
THE BAD NEWS
India's performance in athletics was a far cry from the 2010 asian games where they clinched 5 gold medals.
The likes of Joseph Abraham and Ashwini Akkunji in 400m hurdles could not replicate their their gold medal finish achieved in 2010 games.
Sudha Singh the previous Asian Games record holder in 3000m steeplechase didn't even finish on the podium.
While  Krishna Poonia continued her downward slide in the discus event after her stint with injury and politics.
Lot was expected from Renjith Maheshwary and Arpinder Singh in triple jump events but they failed to deliver when it mattered the most.
OUR TAKE:
Though india didn't win as many gold medals as they did in the previous edition but it showed significant improvement with different names in different disciplines punching above their weight. Never before there were medals in so many events like shotput, discus, javelin, hammer throw etc. in a single edition. The incoming of African athletes who took nationality in some asian countries like Qatar and Bahrain also made it difficult for Indians to win medals in track events. With better infrastructure and opportunities the talent can translate into medals in the next asian games.
SHOOTING: ES RATING 4/10
India won 9 medals in shooting including one gold, one silver and 7 bronze.
THE GOOD NEWS
The lone gold in shooting was provided by Jitu Rai on the very first day in 50m pistol event.
He later combined with Samaresh Jung and Prakash Nanjappa to bag a bronze in 10m air pistol.
The silver lining was given by the men's 25m center fire pistol team headed by Vijay Kumar.
This was followed by a series of bronze medal performances with surprise performances by Chain Singh and Shweta Chaudhary in their respective events.
BAD NEWS
It was a disappointing performance by the shooting superstars as they are called due to their achievements at the international level as they failed to deliver in these asian games.
The likes of Vijay Kumar, Gagan Narang, Heena Sidhu, Samaresh Jung, Manavjit Singh Sandhu, Rahi Sarnobat, Lajja Goswami proved to be no match to Chinese and Korean shooters.
OUR TAKE;
It is difficult to explain the shooters bad showing in these games as there is no dearth of talent, opportunities and infrastructure in this sport. The shooters should shrug off this debacle as nothing but a bad day in the office and focus on the upcoming Rio Olympics as they continue to be India's best bet to win medals there. ES congratulates Abhinav Bindra who retired from competitive shooting for his contribution to Indian shooting.
SQUASH: ES RATING 8/10
India won 1 gold, 2 silver, 1 bronze in their best ever performance in this sport.
GOOD NEWS
The Indian men's team won the first ever gold medal in squash. The team of Harinder Pal Sandhu, Sourav Ghosal and Mahesh Mangaonkar defeated the favourites Malaysia in the final.
The Indian women's team of Joshna Chinappa, Dipika Pallikal and Anaka Amalkamony also won a silver medal.
In the individual events, Sourav ghosal added a silver while Dipika Pallikal defeated her best friend Joshna to bag a bronze.
OUR TAKE:
After these performances the Indian squash contingent is undoubtly the happiest of the lot. Add the women's doubles gold from the recent commonwealth games to it and it looks like India is in firm contention for a medal in the Olympics.
BOXING: ES RATING 5/10
India won 1 gold and four bronze medals in boxing.
THE GOOD
India's most celebrated pugilist Mary Kom did her country proud once again by winning india's first ever gold medal in women's boxing. The other two women pugilists Sarita Devi and Pooja Rani also reached the podium.
The other two bronze medalists were Vikas Krishnan in middleweight and Satish Kumar in super heavyweight category.
THE BAD
Much was expected from the male pugilists in the absence of Vijender Singh, but they failed to deliver. The young though relatively experienced squad having the likes of Devendro Singh, Shiva Thapa and Mandeep Janghra were outboxed while the comeback man Akhil Kumar couldn't even make it to the quarters.
THE UGLY
Lightweight boxer Laishram Sarita Devi lost a highly controversial 60 kg semi-final bout against eventual silver medalist Park Jina of South Korea. Despite what many believed was a better performance by Sarita Devi, all three ringside judges ruled in favor of her opponent, leading to a 0–3 decision. The decision, which drew huge criticism, left Sarita Devi in a state of shock and she was seen weeping inconsolably. Indian Olympic Association (IOA) office-bearers chose not to involve themselves with the situation, leaving Sarita Devi and her husband Thoiba Singh to lodge the protests by themselves. They were unable to pay the USD$500 fee to lodge an official protest against AIBA until Sarita's coach Lenin Meitei and an Indian journalist paid the amount on their behalf. Sarita Devi stunned officials and spectators by refusing to accept the bronze medal during the medal ceremony. Devi initially took her bronze medal and placed it around Park Jina's neck. After reluctantly receiving her medal back from Park Jina, Devi left the medal on the podium after the conclusion of the ceremony. In interviews following the incident, Sarita Devi stated, "It was a protest for all the sportsmen and women of the world against injustice in sport". She also criticized Indian officials by stating, "It has been 24 hours and not one official has come to speak with me and ask me if I am fine. They just come here to take photos with medalists and nothing else." AIBA opened disciplinary proceedings against Sarita for returning her medal and Adille Sumariwalla, the head of the Indian Mission, criticized Sarita Devi for her behavior. The following day, Sarita Devi offered an unconditional apology to AIBA for her emotional outbreak during the medal ceremony. She also expressed regret for her actions at the Olympic Council of Asia(OCA) hearing and the governing body reinstated Sarita Devi's bronze medal.
In men's 49 kg, India's Devendro Singh dubiously lost 0–3 in his quarterfinal bout against South Korea's Shin Jong-hun, despite out-punching his opponent in all three rounds. Singh's trainer Blas Iglesias Fernandes of Cuba said, "I wish these judges could be sacked… I suppose the only ones who thought the Korean had won were the judges."
OUR TAKE:
Boxing has been an asset for India for long and they need to convert it into medals. There is a huge pool of talent, only they need is proper guidance and needs full support from the government. Also from Sarita Devi incident it was seen that the sportspersons do not get the requisite support from their associative bodies. There should be a change in the attitude with which we treat our sportspersons.
WRESTLING: ES RATING 7/10
India won 5 medals in wrestling in its best ever showing at the Asian Games.
Yogeshwar Dutt had the huge pressure of leading the grapplers in the games in the absence Sushil Kumar. And he did it in style by ensuring the country's first ever gold medal. His protégé Bajrang Kumar also bagged silver in 61kg category. Narsingh Pancham Yadav won bronze medal in 74kg category. In women's category, Vinesh Phogat and Gettika Jhakar won bronze medals in their respective categories while Babita Kumari disappointed.
The Greco-Roman wrestlers disappointed though with known of them finishing on the podium.
ARCHERY: ES RATING 6/10
India won four medals in archery with 1 gold, 1 silver and 2 bronze.
There were contrasting fortunes for the compound archers and recurve archers where the former made history with a record tally while latter held his head in shame.
Abhishek Verma was the star performer bagging a silver medal in individual event before claiming gold with the men's team.
Trisha Deb bagged two bronze medals in individual category and women's team.
The recurve team wore a deserted look with Deepika Kumari, Bombayla Devi, Rahul Bannerjee and Jayanta Talukdar failed to get onto the podium.
OUR TAKE:
Though the performances in compound archery are a big boost, they are still not a part of the olymic games while the recurve archery is in which we fared miserably.
TENNIS: ES RATING 7/10
India won 5 medals in tennis including a gold, a silver and 3 bronze medals.
India sent a depleted squad to Asian Games without Leander Paes, Mahesh Bhupathi, Rohan Bopanna and Somdev Devvarman opting out due to injuries or other priorities.
But thank god there is Sania Mirza.
The Hyderabadi stalwart guided his partner Saketh Myneni to mixed doubles triumph and before winning a bronze medal with Prarthana Gulabrao.
Saketh Myneni also won a silver medal with Sanam Singh.
Yuki Bhambri could not replicate Somdev Devvarman's performance four year's ago as he finished third best twice on the podium in men's singles and doubles with Divij Sharan.
BADMINTON: ES RATING 3/10
India won only a bronze medal in women's team event.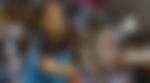 It was a disastrous outing for the badminton contingent as they were unable to pull of any upset victories over the Chinese and the Koreans.
True the asian levels are very high, true that there is no easy fixture right from the start, but the Indians have raised their level so high that everything seems possible now. Saina Nehwal's consistency, P.V.Sindhu's flair and Parupalli Kashyap's ascent at world circuit promised much but all fell apart like a house of cards against their higher ranked rivals without putting too much of a fight.
HOCKEY AND KABADDI: ES RATING 9/10
The golden days returned to Indian hockey as they beat arch-rivals in a tense final to win the asiad gold after 28 years and booked their birth in Rio Olympics. P.R.Sreejesh was the star of the day as he stood like a wall in front of Pakistanis guiding the team through the penalty shootout.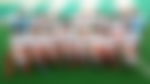 Kabaddi teams continued their unbeaten streak in the sport since its inception in the Asian Games with both Men's and Women's teams winning their finals against Iran in contrasting fashion.
OTHER NOTEWORTHY PERFORMANCES
The waterworks department had a decent outing in the Asian Games with three medals in rowing, one in sailing and one in swimming.
In rowing, Swarn Singh bagged a bronze medal in single sculls
It was followed by lightweight doubles sculls and men's eight.
In Sailing, Varsha Gautam and Aishwarya Neduncheziyan got the elusive bronze in women's 29er.
In swimming, Sandeep Sejwal answered his critics by winning a bronze in 50m breaststroke event.
The little known martial arts sport Wushu fetched India 2 medals with Narendra Grewal winning a bronze in men's sanda category and Sanathoi Devi winning a bronze in women's sanda category.
ADVERTISEMENT
Article continues below this ad
ESSENTIALLY SPORTS congratulates all the sportspersons on behalf of the entire country to bring pride and laurels to the country and wishes them luck for their journey in the coming years.
ADVERTISEMENT
Article continues below this ad
Image courtesy: India for Sports
(https://www.indiaforsports.com/)