Unleash Havoc in Among Us with The King Kong Mod
Published 04/11/2021, 2:07 PM EDT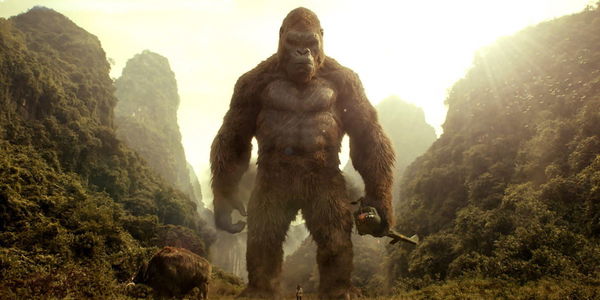 ---
---
The insane mods that the community keeps coming up for Among Us has to be one of the most interesting aspects of the game right now. Among Us rose to insane popularity last year, although the title is actually three years old. It emulates the feeling of enjoying fun party games with friends and became an instant hit during the pandemic situation in 2020. However, towards the end of last year, the popularity of the game started faltering, mainly due to the lack of new content in the game.
ADVERTISEMENT
Article continues below this ad
As a result, a lot of fans in the community turned to community-created mods of the game that added new aspects to it. Although the devs at Innersloth have recently released a new update in the game that added new gameplay elements and a new map, the popularity of these mods just keeps increasing. Usually, these mods grant insane powers to the role of the impostor, or they add a new role to shake things up.
One of the recent mods that has got really popular is the King Kong mod. A few weeks ago, we saw the Godzilla mod terrorizing the game. We wondered how long it would be before its colossal primate friend joins in.
ADVERTISEMENT
Article continues below this ad
Further reading: Which Genshin Impact Character Are You Most Like? Here's Why These Quizzes Are So Popular Amongst Fans
Following Godzilla, Among Us mods have roped in yet another titan in the game
The popular YouTuber and content creator Ssundee demonstrated the power of the King Kong mod on one of his recent videos.
ADVERTISEMENT
Article continues below this ad
From what we have seen, this might just be the most powerful mod to ever grace the game. He can do all the things that the colossal ape from the silver screen can, and we mean everything. The King Kong role in Among Us can pick crewmates up and smash them to the ground. From the looks of it, the community just keeps coming up with more and more gruesome ways to kill the crewmates with every mod.
Furthermore, staying true to its silver screen counterpart, Kong can jump to literally any location on the map. In addition to this, the mod creators have granted this role a rather bizarre power. The Kong in Among Us can literally throw an Empire State Building at a crewmate. Talk of going overboard.
ADVERTISEMENT
Article continues below this ad
Although the Kong mod has taken things a bit too far, this one is one of the most interesting mods out there.