Most Unwanted Records in Formula One
Published 12/21/2018, 12:49 PM EST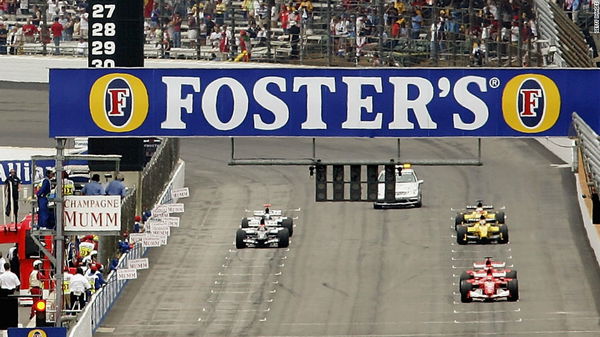 ---
---
Many sportspersons often chase records when they have a chance. In Formula One, drivers aspire to go for a record like the most wins or most pole positions or even most championships. But some drivers are often stuck with some unwanted records which seem rather embarrassing for them. Essentially Sports looks at the Top 10 unwanted records in Formula One
ADVERTISEMENT
Article continues below this ad
Unwanted Formula One Records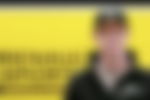 Ok, you're a real talent, with no less than seven titles on the road to Formula 1. Once you reach the pinnacle of motorsport, you get pole in your first year with Williams (Brazil 2010). The first visit to the podium seems to be just a matter of time and maybe the first win. There is no chance of it not to happen if you show your mettle… unless your name is Nico Hulkenberg. The German is a talented driver and winning the Le Mans 24h on his first try (2014) just confirmed it.
ADVERTISEMENT
Article continues below this ad
But, driving for Williams, Force India twice, Sauber, and Renault never gave him a real chance. If you believe in luck, most of his teammates were on the podium at least once. While poor old Nico has yet to step onto the podium himself. At every start, he just adds to his not so proud tally. Prior to the Singapore GP, Hulkenberg had tied with Adrian Sutil on 128 starts. But after missing out yet again, Hulk now has 154 starts without a win or podium.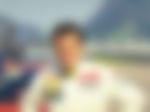 The late Andrea de Cesaris was far from being a bad driver, with good results and performances on his way to F1. The trouble is that he translated his Italian/latin persona to the steering wheel. As it was in the case with his countryman Vittorio Brambilla, with a "do or die" attitude that normally ended in tears – his Alfa Romeo flying over Nelson Piquet's
Brabham in Monaco picture is a classic.
Helped by Marlboro funding and some opportunities, he drove for the likes of Alfa, McLaren, Ligier, Minardi, Brabham, Scuderia Italia/Dallara, Rial, Tyrrell and Jordan, from 1980 to 1994, even earning one pole position and five podiums. But that first win always eluded him. When he had a winning car under him, his driving style didn't help. Later on, he became a good driver, but never had that chance again. Poor De Cesaris could figure out on another unwanted stat, as he remained involved on 39 accidents, a number that shows much about his driving style and an unfortunate nickname,'Andrea de Crasheris'.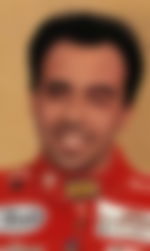 Some say, in F1, you're as good as your equipment but when the combination is poor, only a miracle can save you. During the 1990 season, some teams had to tackle the pre-qualifying session. The competition to at least be part of the official program wasn't as fierce as the years before, but the 1990 EuroBrun car was not as decent as their first models.
The Swiss squad had little to no money and all resources were concentrated on Brazilian driver, Roberto Moreno's car. Italo-Swiss driver Claudio Langes had some sponsorship but, in 14 GPs, never managed to qualify even once.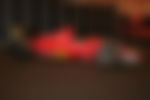 There are the F1 cars, and then there is Life Racing Engines. At least that was the name of the team that, in 1989, recovered the chassis designed for the then-F-3000 squad First Motorsport. First motorsport tried to enter the circus, but decided not to, without the right backing. Life decided to fit a W-12 prototype engine on the car, designed by erstwhile Ferrari engineer Franco Rocchi.
Unfortunately, the engine was heavy, untested and unreliable. When it allowed Gary Brabham and Bruno Giacomelli to sign some lap times, they were 15 to 20 seconds slower than the penultimate rival, which meant no chance to pass the pre-qualifying. The team even gained some obscure Russian backing and tried to fit a more common Judd V10 unit on the back of the car, but to no avail. Contrary to popular belief, the 2017 McLaren-Honda is not the worst F1 car, just ask anyone who grew up in the 90s.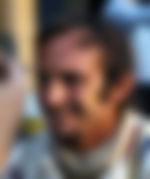 New Zealander Chris Amon was a heck of a driver, winning, among others, Le Mans 24h. But he was also touted as one of the most unluckiest drivers ever, all series considered. What to say about a guy that led 183 laps in seven Grand Prix only to never cross the line first? On one occasion, (Italian GP 1971, won by Peter Gethin), Amon was agonisingly close to that maiden win, until the visor of his helmet fell.
But the late Amon made good faith of that, remembering that he stayed alive in a dangerous era that claimed the likes of Jochen Rindt, Jim Clark and François Cevert. "I must consider myself lucky, specially doing what I liked more", he once said. And is hard to disagree, winless streak aside…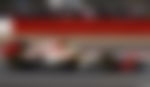 In 2010, former FIA president Max Mosley promised that three new teams would join the fray spending no more than US$ 50million/season. The sum was barely 10% of the top teams expenditure. As a result, HRT, Virgin and Lotus (that became later Caterham after a lenghty judicial battle) were on the grid on Australian Grand Prix. And soon it became clear that they would only fight between themselves – the abyss to the traditional mid-grid squads was too big to jump. Cars were heavy and simple, development virtually none. Although the likes of Bruno Senna, Pedro de La Rosa, Jarno Trulli and Lucas di Grassi were in the teams, they could only do what the equipment allowed (and that was little).
Virgin later became Marussia, then Manor Marussia, and finally, Manor. With the effort from the late Jules Bianchi, they finally opened their account on 2014. Caterham started 55 GPs without a point (plus 38 as Lotus), so, considering the official stats, the Spanish outfit, HRT became the team with the most GP starts without scoring a point, a total of 56.
Indianapolis aside (where 33 cars can start since the very beginning), 26 cars are the normal grid limit. But that limit was not reached on all seasons and tracks, even on the golden times. An exception was during the late eighties and early nineties, where up to 35 cars showed to try to gain a place on the grid – the best 30 could go to the practice and the qualifying, but four  were always left in the cold.
Reliability, indeed, wasn't perfect at the start, so the list of DNFs made for surprising results. With all the retirements, at least 15 or 16 cars survived long enough to see the chequered flag. That is, until the 2011 European GP at the Valencia Street Circuit. Amazingly, not one of the 24 starters retired from the race. With the underfunded HRT, India's Narain Karthikeyan became the lowest placed driver ever, a mark that might last for quite sometime.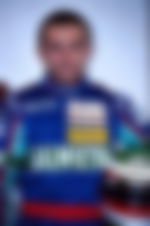 Your dream is to reach Formula 1, even if you don't have the right funding, or there is no place available. Then you do it and can say that you started a Grand Prix… but, raced no more than 800 meters. Introducing Marco Apicella, a very talented Italian who started to shine in Japanese series, like Formula Nippon and the late Group C. But then a chance to race at hometrack Monza, in a quite competitive Jordan (1993) appeared.
Apicella had a decent qualifying session, but when you start on the last rows the chance of an accident at the end of "Il Rettifilo" (the main straight) is quite huge. That was the case, and he was involved on a five-car pileup, together with teammate Rubens Barrichello. Some seconds and… game over, as there was no second chance. German Andre Lotterer deserves to be mentioned also. Already a Le Mans 24h winner and sportscar ace, he accepted the invitation to be Caterham driver on Belgium GP' 2014. But his engine lasted no more than half a lap, and that was that.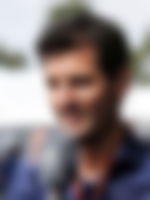 There should be a movie called "I Wanna Be Mark Webber", considering his patience until he became a force to be reckoned with. Now we remember and talk about 'Aussie Grit' as a GP winner, title contender and even endurance world champion. After debuting with Minardi (scoring points on the home debut, which is a feat in itself), he went to Jaguar and Williams as the next big thing, even showed some promise, but never was a real win and title candidate.
ADVERTISEMENT
Article continues below this ad
Even in the early Red Bull years, Webber suffered from unreliability. Finally, on race start number 130 (Germany Grand Prix 2009), not only did he start on pole on the first time, but he also won for the first time. Until now, he is the only F1 driver that has waited more to do both. Patience, one might say, is a man's synonym of strength..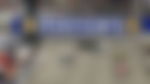 The 2005 season became famous, among other things, for the fierce rivalry between the then two tyre suppliers, Michelin and Bridgestone. The French had the biggest fleet (and would help Fernando Alonso to conquer the world title). The Japanese were lead by Ferrari and Michael Schumacher, no less.
ADVERTISEMENT
Article continues below this ad
So, teams and drivers went to the Indianapolis Motor Speedway for the USA Grand Prix, a circuit everyone was familiar with. But in practice, it became clear that the Michelin-shod cars were suffering on the banking before the main straight. Pictures and TV images confirmed an abnormal rate of degradation and deformation. Pole position was won by Jarno Trulli and his Toyota (Michelin). But, when the cars were asked to go to the grid, all Michelin runners boycotted the race, due to tire degradation and safety concerns. When the red lights were turned off, there were only two Ferraris, two Jordans and two Minardis on the track. That was how they remained until the chequered flag, booed by the thousands of people on the grandstands. It was more a farce than a race, but Bridgestone was an innocent party.