Upcoming Epic Games Store Exclusive is the Perfect Blend of Two Genres
Published 07/02/2020, 11:23 AM EDT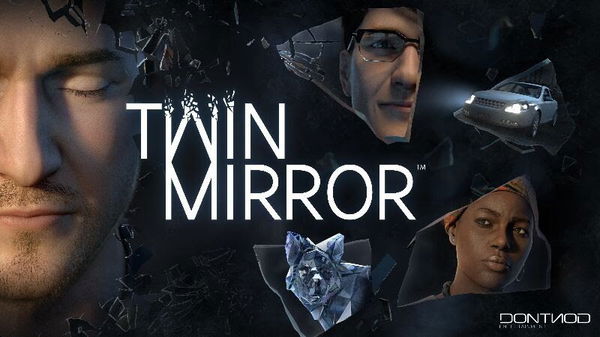 ---
---
With some major titles set to drop later this year, some may go unnoticed. Twin Mirror developed by Dontnod Entertainment is almost certain to not be a part of that list. Coming from the studio that gave us Life is Strange, fans have high hopes for the title. Twin Mirror will be an Epic Games Store exclusive for a one year time period. 
ADVERTISEMENT
Article continues below this ad
The upcoming action-adventure game has caught the eyes of many thanks to the intriguing trailer. Watch the trailer courtesy of IGN below.
The backdrop for the Epic Games Exclusive
ADVERTISEMENT
Article continues below this ad
The third-person narrative has elements of mystery and supernatural. The story follows Investigative Journalist Sam, who has just returned to his hometown of Basswood, West Virginia. The town has a sense of mystery to it, and Sam tries to uncover the truth. 
The game has multiple endings and it all depends on the player's choices. Players can navigate between the real world and something Sherlock Holmes fans are familiar with, 'The Mind Palace'. The double voice may aid or harm him in different situations. 
Twin Mirror will have the perfect blend of two genres
ADVERTISEMENT
Article continues below this ad
The creators of Life is Strange and Vampyr is certainly looking for a change in Twin Mirror with a different storyline. The whole plot in itself won't be supernatural. The creators have made the game to incorporate the best of both worlds without sacrificing elements of reality. 
"You want people to be able to understand the mystery. There are some supernatural elements in how we display Sam's unique mind, but the story itself, the logic of what's happening, the motivation of the characters, all of this is rooted in reality. We were quite convinced we found the right mix between these two aspects", game director Florian Desforges said to The Verge. 
The developers wanted to take a different route for the game. They steered clear of previous titles and looked for something that was compelling. Twin Mirror will make its environment interactive and players can choose who Sam talks to as part of his investigation. 
ADVERTISEMENT
Article continues below this ad
Twin Mirror was in development since 2016. Originally they planned to release the game as an episodic series, much like Life is Strange, but the plan was scrapped. On multiple occasions, the game was delayed. The game was finally revealed on the PC Gaming Show 2020.
The game will release for Microsoft Windows, Xbox One and PS4 later this year. 
Trending Stories