Upgrade to PS5 Versions of AC: Valhalla and Watch Dogs: Legions Not Available for UK Users; Ubisoft Addresses Issue
Published 12/02/2020, 3:38 PM EST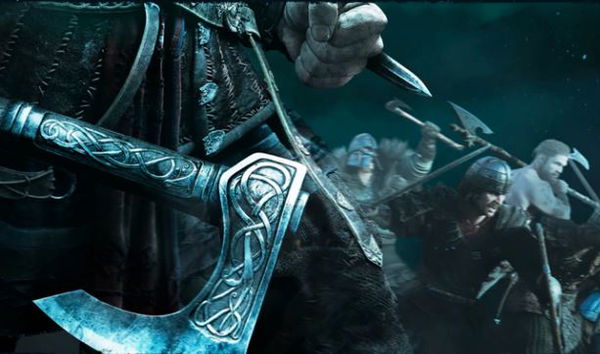 ---
---
PS5 users in the UK are facing a major issue already pertaining to the current-gen versions of some titles. Prior to the release of the console, Ubisoft had announced that those who had the previous-gen versions of Watch Dogs: Legion and Assassin's Creed Valhalla, would be able to upgrade it to the current-gen version for free. However, many users have claimed that the upgrade option was not available in the PS Store on their current-gen console.
ADVERTISEMENT
Article continues below this ad
Further reading: WATCH: Xbox Series X/S is Running PS2 Titles that PlayStation 5 Cannot
Users had taken it up with Ubisoft on the company's own discussion forum. One such inquiry reads, "Hi, I've just received PS5 console in UK. I've also bought PS4 disc version of AC: Valhalla. To my suprise the option to upgrade to PS5 edition is missing (I've checked multiple guides how to upgrade and it's just not there). Is that an issue with the disc or console or the upgrade haven't been released yet for UK?"
ADVERTISEMENT
Article continues below this ad
How has Ubisoft responded to this issue pertaining to the PS5 versions of current-gen titles?
So far, it seems the issue was rife specifically in the European versions of the games, or to be precise, the European PlayStation Store seemed to be at fault here. PlayStation took notice of the issue and had addressed it on Twitter yesterday:
We are aware players in the UK are experiencing issues upgrading physical versions of some Ubisoft games from PS4 to PS5. We're working to resolve this, and can confirm anyone experiencing this issue will still be eligible for their free upgrade. Stay tuned for more information.

— Ubisoft Support (@UbisoftSupport) November 30, 2020
ADVERTISEMENT
Article continues below this ad
Initially, Ubisoft offered the following suggestions:
Insert the eligible PS4 game disc.
Go to the game hub for the PS4 game. Users must select "VIEW PRODUCT"
Select the upgrade offer on the game hub and review the upgrade offer.
Select Download (or purchase with the discount price) to download/purchase content.
Note: Keep the disc inserted every time you play the game.
However, the users who had been facing this issue had stated that the 'View Product' option was not available to them.
ADVERTISEMENT
Article continues below this ad
Earlier today, Ubisoft has reportedly issued a fix to this problem. Although the gaming giant has not acknowledged it or made an official announcement, many users from the UK have finally been able to access the PS5 version of the said games. Perhaps Ubisoft will later make an announcement addressing what caused the issue as well.