Uphill Task for Naomi Osaka to Become World No.1 After Ash Barty's Recent Victory at Miami Open 2021
Published 03/31/2021, 7:43 AM EDT
---
---
The fight for WTA World No.1 spot is heating up. For long, Ash Barty has held the position but now finds herself fending off a challenge from World No.2, Naomi Osaka. Barty and Naomi can exchange positions at the end of Miami Open 2021, but it will be tough for Osaka after some brilliant performances from Barty.
ADVERTISEMENT
Article continues below this ad
Before the start of Miami Open 2021, Osaka needed to at least reach the final if Barty failed to reach the semifinals. That stipulation would have been enough for Osaka to become World No.1 again, but now that Barty has reached the semifinals, it gets a bit more complicated for Osaka.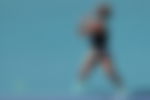 How can Naomi Osaka become World No.1?
ADVERTISEMENT
Article continues below this ad
Barty reached the semifinals after a thrilling victory over Aryna Sabalenka in the quarterfinals. This means that Osaka will now have to win the Miami title to become World No.1.
It is to be noted that Barty is defending her title in Miami. Thus she was defending 1000 points. By reaching the semifinals, she will now only lose 610 points. Thus her points total will be 8576 if she loses the semifinals.
Osaka finds herself in the quarterfinals. She can only reach 8770 points in Miami, thus implying she has to win the title to become World No.1 now.
How can Ash Barty secure her World No.1 spot?
Things get further trickier for Osaka. Barty is one win away to keep her World No.1 crown. If Barty reaches the final, she will at least leave with 8836 points, which is more than enough to keep Osaka at bay since the maximum points the Japanese can get to is 8770.
However, for now, Osaka isn't too concerned about the World No.1 spot. It is a place she wants to be in but is focusing on each match instead of the tense milestone the future holds.
"I understand how important it is and what an honor it would be to be No. 1, but for me, I realize that my mind doesn't function well if I keep thinking about all the things that could be, so right now I'm just thinking that I'm playing this tournament. Every round that I play is against a really tough opponent," Osaka said.
ADVERTISEMENT
Article continues below this ad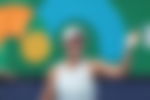 Before the Miami Open began, many would have reckoned that Barty would lose her World No.1 spot as she had a tougher draw. But her victories over Belarusian players, Victoria Azarenka and Aryna Sabalenka have shown her place at the top of the rankings.
Will Naomi Osaka win the Miami Open 2021 title and become the World No.1?
ADVERTISEMENT
Article continues below this ad