Despite Kanye West Earning Billions on His Own, Celtics All-Star Admits Ye's Mother Was the Reason He Joined Donda Sports: "There Was a Lot of Synergy"
Published 09/27/2022, 2:39 AM EDT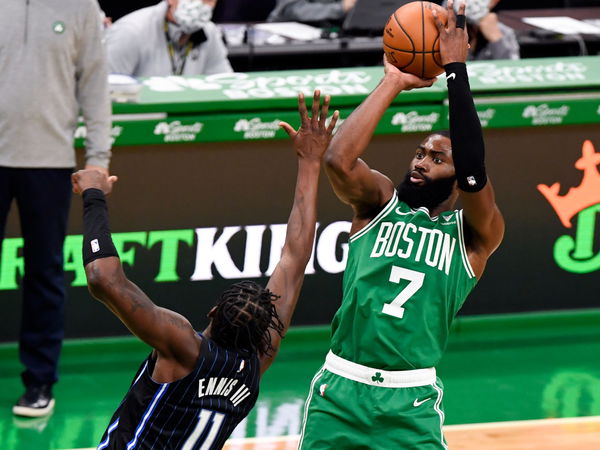 Kanye West is a big enough name on his own. He has had a very successful music career, followed by an even more successful sneaker line, 'Yeezy' with Adidas. Another one of his successful ventures has been Donda Sports.
ADVERTISEMENT
Article continues below this ad
Donda Sports is an organisation that works for the wellness and support of athletes across all sports. The organisation focuses on working with the athletes during and post their playing days. The company also provides athlete representation along with apparels, a sneaker line and more.
ADVERTISEMENT
Article continues below this ad
Jaylen Brown gives an insight into his recent deal
Recently, the organisation went on to sign Boston Celtics shooting guard Jaylen Brown. Brown appeared on the show 'Actually Me' with GQ Sports where he went undercover on the internet and replied to a lot of fans.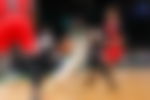 But one of the questions he came across on the internet was the views of him signing with Donda Sports. With big brand names like Adidas, Nike, Jordan and Under Armour, it is a breath of fresh air to see an NBA star go with a new organisation. Donda Sports is a fairly recent, up-and-coming organisation launched on May 31, 2022. Apart from Brown, the organisation has also signed 3-time NFL defensive player of the year Aaron Donald. Brown and Donald were the first to sign with Donda Sports.
Read More – Jaylen Brown: Net worth, Salary, and Endorsements
ADVERTISEMENT
Article continues below this ad
While giving his views on Brown signing with Donda, he mentioned that Kanye's mother was the reason he signed with the organisation. Brown told GQ Sports that Kanye's mother was an educator and so was his mother. He added, 'so it's a lot of synergy to be able to be the first athlete to represent that, that's what you want. I'm excited about it. Let's get it.'
Jaylen Brown became the first athlete to join Donda
Brown was in fact the first athlete to sign with Donda Sports. He came off an excellent year where he averaged 23.1 PPG, 6.1 RPG and 3.5 APG for the 2021-2022 NBA season. He also got his first all-star selection along with making it to the NBA finals. Despite being only 25 years of age, Brown and the Celtics are a fairly young team with a few veterans in the mix.
ADVERTISEMENT
Article continues below this ad
And Brown has shown a great amount of improvement in his game. Brown and Tatum have slowly developed into the go-to option for offense for the team. So far, Brown is the first NBA player to sign with Donda. Let's see how many others follow in his footsteps.
Watch This Story – Jayson Tatum vs Jaylen Brown Net Worth: Which Celtics star is richer?