US Olympic Legend Justin Gatlin Explains The Reason Usain Bolt Did Not Like Him
Published 10/31/2021, 5:30 AM EDT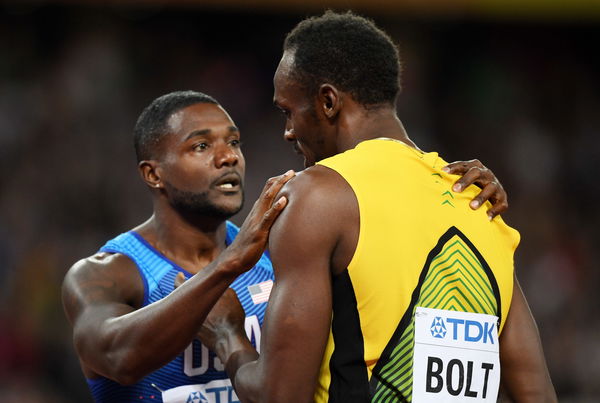 ---
---
8 time Gold Medalist, Usain Bolt, is the fastest man on earth. With many World Championships to his name, he is the athlete everyone looks up to.
ADVERTISEMENT
Article continues below this ad
Being on top, it is only natural that Bolt has rivals in the game. Justin Gatlin, Bolt's fellow teammate, is considered one of his biggest competitors. In Bolt's last race in 2017, where he, unfortunately, tore his hamstring, it was Gatlin who won the Gold medal.
ADVERTISEMENT
Article continues below this ad
Recently in an interview, Justin Gatlin talked about his supposed rivalry with Usain Bolt. He also clarified the rumors about Usain Bolt hating him.
Gatlin said, "Well, you know, I don't even know what the confusion is when it comes to him not liking me, but I know that when you are at the top and you are competing for the best and you have a rival, you tend not to like them so much and sometimes you have to not like them to be able to fuel that fire that you have against them."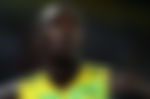 "I think one thing that we have for each other is that respect that when I compete against him I am going to bring my a game and he knew that as well and I knew that when he came I always envisioned that this was going to be a 9-5 Usain regardless of which shape he was is," added Gatlin.
Usain Bolt inspired Justin Gatlin to be his very best
ADVERTISEMENT
Article continues below this ad
When it comes to athletics, Usain Bolt has shown the world the way. He has conquered all that he could conquer. Bolt's 2009 record of 100 m in 9.58 seconds at the Berlin World Championships is still unconquered.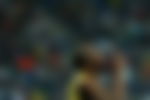 Athletes around the world look up to him. It is no surprise that even for his rival, Justin Gatlin; Bolt is one of the biggest inspirations.
ADVERTISEMENT
Article continues below this ad
"Late-season early-season regular race uh championship race finals I always envision that I'm going to run against a guy who's going to or capable of running so I always had that respect for him and like I said it always brought the best out of me I feel like sometimes I had to run for my life and it set me up to be the best athlete I could be," said Gatlin.
In Bolt's last race, he tore his hamstring; while other athletes ran past him. It marked the end of his career. But the Gold medalist Justin Gatlin paid Bolt a tribute by bowing down to him, recognizing him as indeed the GOAT of track and field.