US Olympic Star Fred Kerley Aims to Make Richest Athlete List Through Crypto Move
Published 12/07/2021, 7:34 AM EST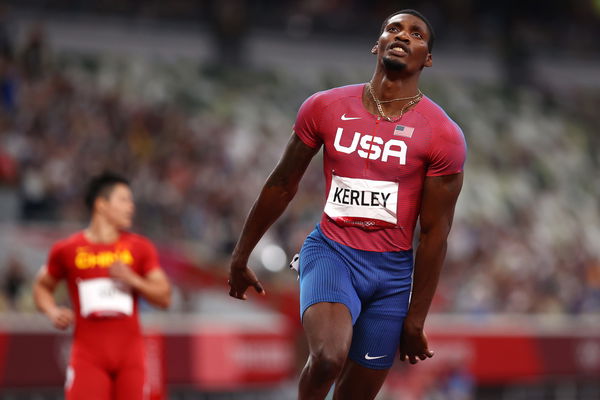 American sprinter Fred Kerley is best known for competing in the 4oom race. Kerley has also won medals in multiple World Championships. this includes an individual bronze and relays gold at the 2019 edition.
ADVERTISEMENT
Article continues below this ad
With a personal best of 43.64 seconds, Fred Kerley is the 8th fastest man in the world. After the lockdown, Kerley shifted to 100m and his decision paid off as he bagged the Silver medal at Tokyo 2020 Olympics.
ADVERTISEMENT
Article continues below this ad
Recently, Kerley has shown his desire towards blockchain technology-based crypto currencies.
Kerley's ultimate dream
In September, Bleacher Report released a list of the highest-paid athletes in the world. Kerley seemed to be quite impressed by this list as he took to Twitter to share that he too one day, will be on this list.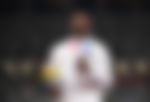 Kerley's current net worth is $1.5 million. Meanwhile, the list contains names of big athletes like Cristiano Ronaldo and Tiger Woods. The list is topped by the legend Michael Jordan with a net worth of $2.62 billion.
Now, Kerley might have found out an interesting way to be a part of that list. He took to Twitter to reveal that he is interested to work with cryptocurrency.
"I need to make a bank with Crypto," tweeted Kerley. Crypto has gained much popularity in recent years. Several athletes have let go of the dollar to deal with crypto. In fact, according to reports, many of the highest-paid athletes have actually requested that their salaries be paid in cryptocurrency.
Fred Kerley all set to beat Usain Bolt
Kerley has been unstoppable since the Olympics. Moreover, he took on Twitter to share his record time goals, and it looks like he is out there to beat the legend Usain Bolt.
"9, 18, and 42" posted Kerley.
ADVERTISEMENT
Article continues below this ad
This means that he aims to be in the 9-second range for 100m, while for the 200m and 400m, he aims to be in the 18 seconds and 42-second range.
Both the 100m and the 200m world records are currently held by Usain Bolt, with 9.58 seconds being the timing to beat. Meanwhile, Kerley's best timing is 9.84 seconds. Again, the timing to beat for the 200m is 19.19 seconds. Kerley has set the mark as 18, which means he is aiming to make a new world record.
ADVERTISEMENT
Article continues below this ad
With the World Championships on the way, it will be interesting to see whether or not Fred Kerley can live up to his goals.