US Open 2020 Provides Replacement Procedure Upon a Player's Withdrawal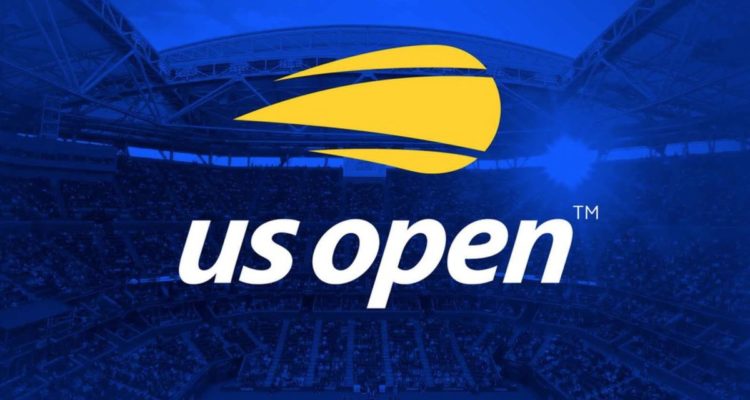 The US Open will be expecting more withdrawals of players. Due to the coronavirus players are reluctant to travel to the US.
Big names such as Rafael Nadal, Ash Barty, Elina Svitolina, etc have withdrawn from the US Open. Most of them are citing traveling to the US as a risk. The US is still having thousands of coronavirus cases every day.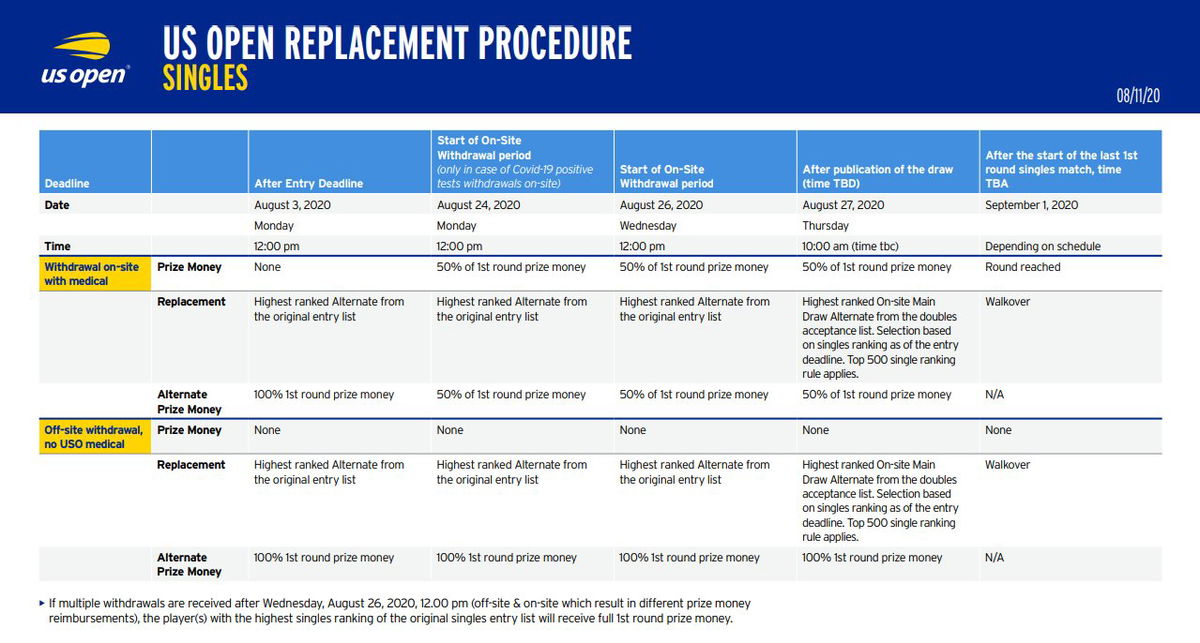 So the US Open has created a simple replacement procedure. These uncertain times could make the players take last-minute decisions. So the organizers would be expecting higher withdrawals this year. This replacement procedure comes in effect after the entry list is announced. The singles entry list was announced on the 3rd of August so if a player withdraws now there are specific guidelines regarding prize money and as to who will replace the player.
US Open Replacement Procedure
A player won't be given any part of the prize money if it is an off-site withdrawal.
If a player withdraws before the start of the on-site withdrawal period on 26th August, he/she will not be getting any prize money. And the highest alternate from the original entry list will replace the player. The withdrawal period will start on 24th in the case of a COVID-19 positive case on-site.
After 26th if a player withdraws on-site he/she will be entitled to 50 percent of the prize money. And the replacement here will be the highest alternate from the original entry list who will get the other half of the prize money.
When the draw is announced on 27th August and the player withdraws after that then the prize money allocation is the same as above. But the replacement will be the highest-ranked on-site main draw alternate from doubles acceptance list.
And finally, if a player withdraws during the tournament then the prize money will be given according to round reached and a walkover is given.
Read More: Novak Djokovic to Play Doubles Event Ahead of US Open 2020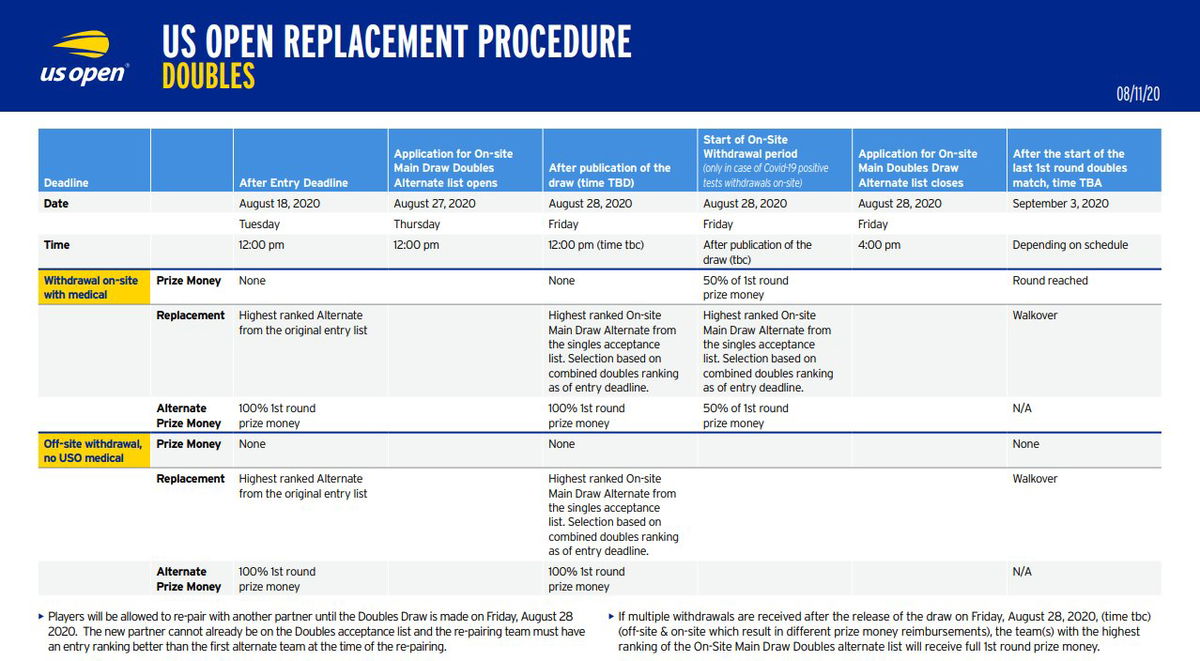 For doubles, the dates are a little ahead as it is a smaller draw. August 18th we will get the entry list. The guidelines are the same as the singles.