The present circumstances could help the three-time Grand Slam finalist Dominic Thiem win a Grand Slam. The US Open is happening at a time when the world is trying to recover from the global coronavirus pandemic. And so many have withdrawn from the US Open citing it as a risk.
Defending champion Rafael Nadal, WTA World No.1 Ash Barty, former champion Stan Wawrinka are few of the top names to not participate due to the pandemic. This has meant that the draw will be a relatively light one and easy to navigate.
Dominic Thiem is ranked 3rd. But with Nadal not participating the Austrian will most probably get the second seed. This could help him face Novak Djokovic straight in the final and other top 10s won't come before the quarters. So Thiem becomes a serious contender.
"It will be a new experience" – Dominic Thiem
In an interview with DerStandard, Thiem talked about the US Open. It will be a new experience for Thiem. There will be no crowds at the Flushing Meadows. And as these players have big support staff, this year the US Open has kept an entourage limit. So the players will have a smaller team.
"No spectators, just a very, very small team, otherwise only in the hotel. It will be a very, very new experience for all of us," Thiem said
He acknowledged that the draw would be easy and so it will be less 'worth' than it was in Australia. Further, he said that many players could still cancel.
"You have to be honest, some of the top players will definitely cancel. That means that a possible way to get far in this tournament would be worth less than normal than it was in Australia. Still, I'm looking forward to it." Thiem said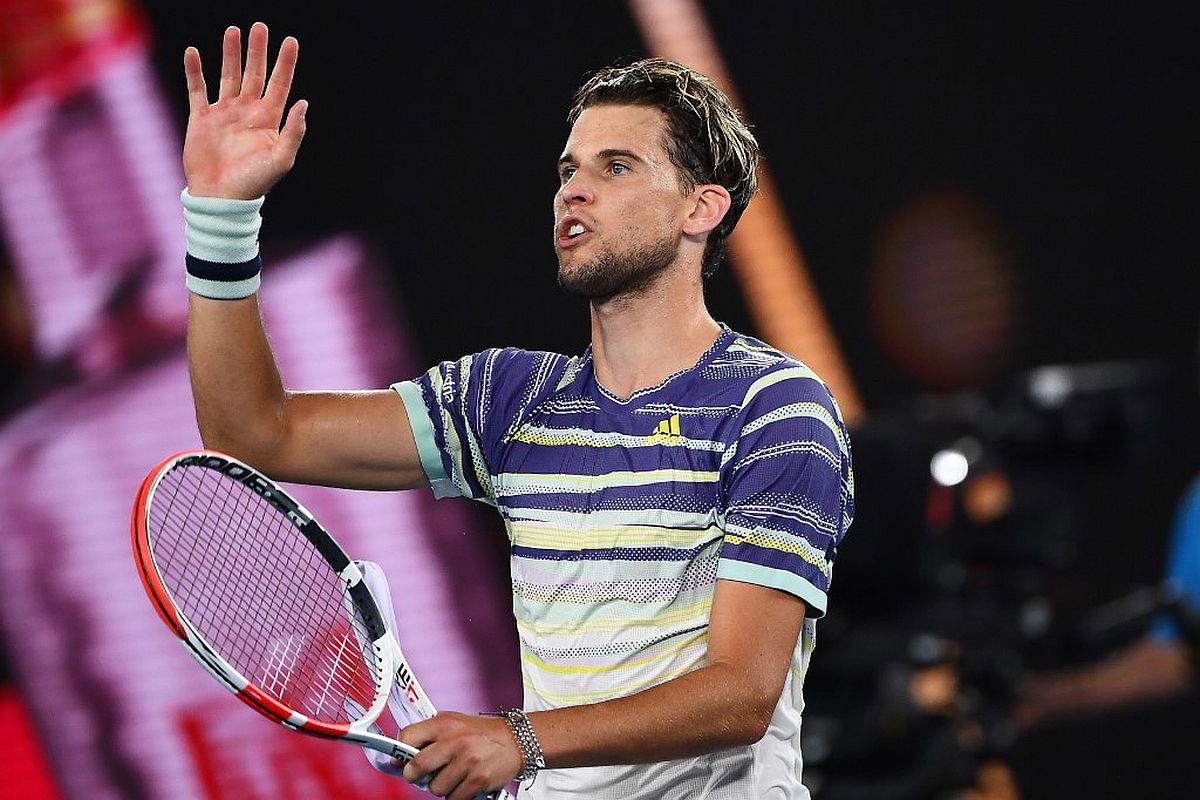 Read More: Dominic Thiem Hopes Tennis Replicates F1 and NBA in Its Return
Anyway, a Grand Slam is a Grand Slam and so Thiem wouldn't make the mistake to take it lightly. The US Open begins on the 31st of August so let's see how Thiem and other players adapt.
Source: DerStandard