US Open 2021 Venue: The History Behind USTA Billie Jean King Tennis Center
Published 08/25/2021, 9:58 AM EDT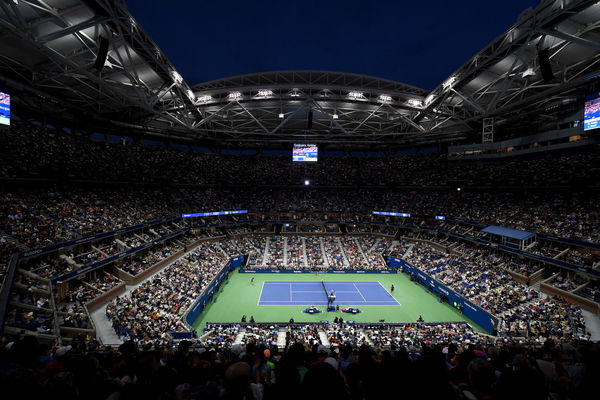 ---
---
First played in August 1881, the US Open is one of the oldest tennis championships in the world. US Open was formerly known as the 'U.S. National Championship'. The tournament was first held on grass courts at the Newport Casino in Newport, Rhode Island.
ADVERTISEMENT
Article continues below this ad
In early 1915, a group of 100 tennis players signed a petition in favor of moving the tournament to New York City. Since most tennis clubs, players, and fans were in the New York City area, the petitioners felt it would be the ideal place to host the National Championships.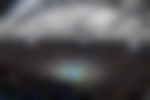 Despite opposition to the contentious issue, in August 1915, the men's singles tournament was held in the West Side Tennis Club in New York City for the first time, while the women's singles event wasn't moved until 1921.
ADVERTISEMENT
Article continues below this ad
US Open: Billie Jean King Tennis Center
In 1978, the Grand Slam shifted to the newly constructed USTA National Tennis Center in Flushing Meadows. Today, the venue comprises 33 outdoor courts along with a Grandstand Stadium, Louis Armstrong Stadium, and the Arthur Ashe Stadium, which is the largest tennis stadium in the world, with a seating capacity of 23,771.
Interestingly, the US Open has been played on a variety of surfaces since its inception. From 1881 to 1974, it was played on grass; from 1975 to 1977, on clay; and since 1978, on DecoTurf, a fast hard-court surface.
In fact, the 8-time Grand Slam champion, Jimmy Connors, is the only player to have won US Open singles titles on three surfaces (grass, clay, and hard).
On August 28, 2006, during the opening night of the US Open, the USTA renamed the National Tennis Center. It was changed to "USTA Billie Jean King National Tennis Center" in the honor of the legendary, Billie Jean King.
ADVERTISEMENT
Article continues below this ad
It was an incredible gesture to pay tribute to the legacy of Billie Jean King, a four-time US Open champion and staunch campaigner for equal pay for women in the 70s.
Over the years, the US Open has made significant strides in technology adoption and the development of its infrastructure. In 2006, US Open became the first Grand Slam to install the Hawk-Eye system while in 2016 it again took the lead to introduce the shot clock to monitor the time consumed by players between points.
ADVERTISEMENT
Article continues below this ad
Owing to disruptions faced by inclement weather, the USTA built a retractable roof over the Arthur Ashe Stadium. The project was completed in 2016. 
This year marks the 141st edition of the prestigious tournament, an event that concludes the Grand Slam calendar and is home to the most electrifying crowd anywhere in the world.