'US Open Used to be on Clay and on Grass'- Federer
Published 09/28/2018, 4:25 AM EDT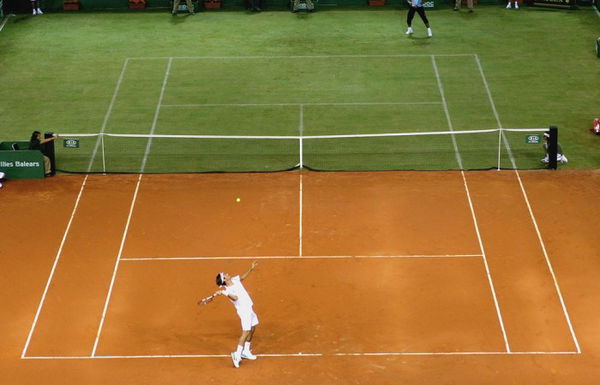 ---
---
Roger Federer has often been referred to as the GOAT (Greatest Of All Time). However, Federer says that to call one player as the GOAT is unfair, because the game of tennis has undergone so many changes over the course of time, that it would be difficult to judge anyone as the greatest of all time.
ADVERTISEMENT
Article continues below this ad
"Technology has changed so much", said Federer. "Even tournaments have changed. US Open used to be on clay and on grass, and now it's on hard court. So it's hard to judge the whole thing. And I think that's what's also unique about our sport", he added.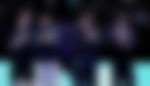 ADVERTISEMENT
Article continues below this ad
Federer was asked if he pays attention to all the conversations and talks among the media and players alike, about who the greatest player was or is. "I like listening about it", jokes Federer. "It means I'm doing something right. But then again, let me finish my career, and then we'll see what happens at the end. I always have had the most respect for all the generations in tennis." He also added, "I just try to have the best possible career I can and look back with obviously incredible memories."
ADVERTISEMENT
Article continues below this ad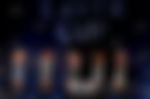 "For me, there is clearly a discussion, because we'll never quite know anyways", says the Swiss maestro. "Before they also had different rankings, which was an average ranking over the tournaments you played, so you wouldn't play on your weak surface. Now it doesn't matter anymore, just the best 18 tournaments count. So it's changed in tennis over the years. It makes you play differently in different types of tournaments throughout."
ADVERTISEMENT
Article continues below this ad
"Obviously, today, probably we chase more the records than they used to in the past. Keeps us on tour longer," said Federer. "Some were unbelievably young when they achieved some great things, some were on the older side when they achieved great things. Yeah, then there's streaks and stuff", he added. "Whatever you look at, I think it's a very open debate".