US Paralympian Oksana Masters Creates History at Beijing Paralympics 2022 With Unbelievable Achievement
Published 03/12/2022, 9:00 AM EST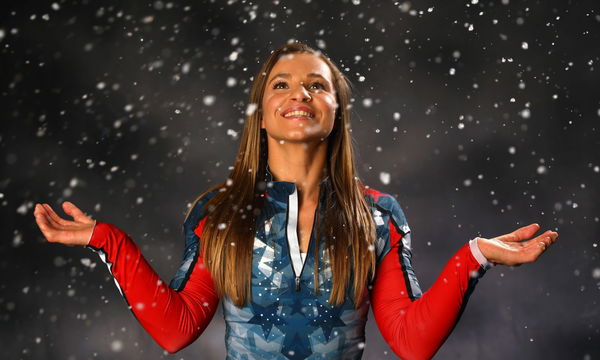 As Oksana Masters stepped onto the podium to receive yet another medal, the world took notice. Masters has created history by earning her 6th medal in the Beijing Winter Paralympics 2022. This means that she has won a medal in every individual event that she took part in.
ADVERTISEMENT
Article continues below this ad
At the Paralympics, Oksana Masters is regarded as the GOAT, one who doesn't return home without a medal. Not only that, the Paralympian takes part in multiple events and reigns supreme across all.
ADVERTISEMENT
Article continues below this ad
This Winter Paralympics, Oksana has won back-to-back 6 medals, almost a medal a day. Safe to say, this woman is unstoppable!
Make way for the unstoppable Oksana Masters!
Oksana Masters first started off with adaptive rowing. But after an injury, she shifted to skiing. She equally excelled in the winter sport and went on to win back-to-back medals.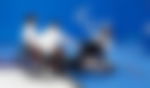 At the Beijing Winter Paralympics 2022, Oksana Masters has just won her 6th consecutive medal. She took part in 6 individual events and finished on the podium at all.
This includes Gold in Women's Individual Sitting and Women's Sprint Sitting. She also won 4 silver medals in women's middle-distance sitting, women's long-distance sitting, women's middle distance sitting in para cross-country skiing, and also women's sprint sitting, respectively.
Team USA posted the same on Twitter, adding how she "Mastered" the Games this year. Further adding to her decorated career, she is now a record-breaking Paralympian with 16 medals.
Notably, this was supposed to be Oksana's last individual event. However, reports now state that she will be participating in another relay event. This means that she has a chance of winning yet another medal. And looking at the speed at which Oksana is going, she is the favorite for a podium finish again.
Oksana makes a new record
ADVERTISEMENT
Article continues below this ad
After she won her 5th medal, Oksana was just one medal shy of breaking a record. With her 6th medal, she has won 13 medals, meaning she is now the Paralympian with the most medals in Winter Paralympics.
Previously, this record was held by skiers, Sarah Billmeier and Sarah Will. But now, with her 13th medal, Oksana has stormed ahead to set the new record in place.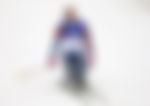 In total, Masters now has 16 Paralympic medals, out of which 13 are from the Winter Games. At 32, Masters has completely dominated the 2o22 Winter Paralympics. Truly, she is an inspiration for many and will be remembered as the greatest Paralympian to have ever graced the games.
ADVERTISEMENT
Article continues below this ad
WATCH: Oksana Masters Shares a Heartwarming Moment With Mother After Winning Fifth Straight Medal at Beijing Paralympics 2022