"Had a Gap in His Teeth Like This Big": Arnold Schwarzenegger Roasted by Son Patrick for His 'Awful' Performance in 'Hercules in New York' in 2021
Published 11/13/2022, 2:15 PM EST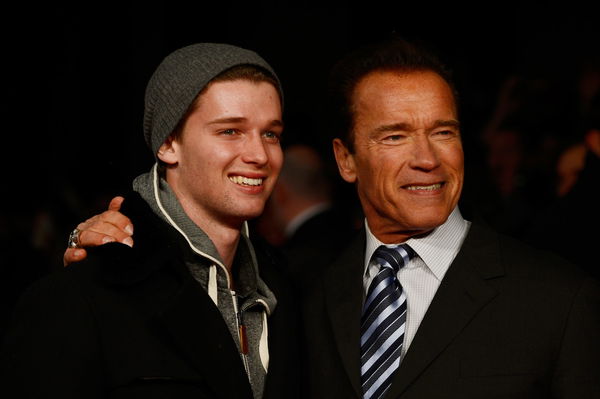 Arnold Schwarzenegger is a household name by now. Owing to his colossal career ranging from bodybuilding and business to acting and film production, he has done it all. Arnold has even tried his hands at politics and served as the governor of California. With his range and success, he truly is an inspiration and role model for many.
ADVERTISEMENT
Article continues below this ad
As a father, Arnold has been a role model for his kids. As every child does, Arnold's kids looked up to him, too. Arnold's eldest son revealed how his father became an inspiration for him to take up acting as his career.
ADVERTISEMENT
Article continues below this ad
Arnold Schwarzenegger was the reason behind Patrick becoming an actor.
In 2021, Patrick Schwarzenegger appeared on Jimmy Kimmel Live! to promote his new film, Moxie. When Kimmel asked Patrick what prompted him to try out acting, he revealed that his endeared dad was the reason.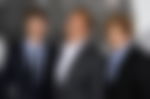 One might think it's the classic tale of a son looking up to his father, going "Oh! I wanna be like him when I grow up." However, the reality is far from it. Patrick shared a hilarious instance from his childhood. Far from the traditional beliefs, this one is more pertaining to "if you can do it then I can do it too."
"One day I was sitting next to my dad, and we were watching Hercules in New York, one of his first films. He had a gap in his teeth like this big [positions finger in front of teeth], and couldn't speak a lick of English. And I was sitting there, and it was so bad, he was awful. And I was like, Wow, you are this successful, and you are this bad in this movie. I'm giving acting a shot." Patrick Schwarzenegger told Jimmy Kimmel.
Staying true to his words, Patrick did give acting a shot. And as they say, the rest is history.
All about Patrick Schwarzenegger
ADVERTISEMENT
Article continues below this ad
Born on 18th September 1993, Patrick is the eldest son of Arnold Schwarzenegger and Maria Shriver. He is an American actor, entrepreneur, investor, and businessperson.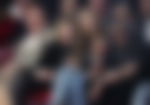 Patrick made his acting debut aged 10 in a minor role in The Benchwarmers. However, he landed his first leading role, opposite Bella Thorne, in the film Midnight Sun in 2018. Patrick also owns a clothing line that he started when 15.
ADVERTISEMENT
Article continues below this ad
Watch More: Arnold Schwarzenegger Spotted Celebrated Veterans Day With a Heartwarming Gesture
Just like his father, Patrick Schwarzenegger is a man of multiple talents and has a bright future ahead of him. And while Patrick may have subtly trolled his father in front of millions, Sr. Schwarzenegger is nothing but proud of him.
Edited By: Akash Pandhare