"Capture the Public Imagination"- Jay Cutler Once Discussed the Lack of Superstars Like Arnold Schwarzenegger or Ronnie Coleman, Wants a New Star in Bodybuilding
Published 10/04/2022, 2:28 PM EDT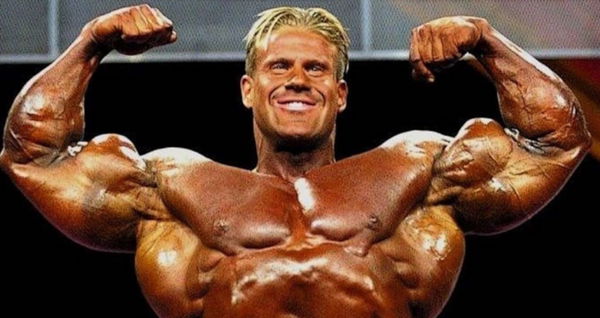 The retired professional bodybuilder Jay Cutler has plenty of feathers on his cap. Although, there is one particular achievement of Jay's for which he is widely known for. One that is perhaps one of the most significant moments in the sport's history.
ADVERTISEMENT
Article continues below this ad
After a series of second-place runs, Cutler was finally able to secure the tile of Mr Olympia in 2006. In doing so, he also broke Ronnie Coleman's streak of 8 consecutive victories.
ADVERTISEMENT
Article continues below this ad
Cutler on several occasions has gone on record to say that Ronnie is the best of his era. In an interview with the Barbell dated 2019, Jay Cutler spoke about his experience as an athlete. And also gave his two cents on Coleman.
Jay Cutler and Ronnie Coleman's rivalry
Cutler had admitted that his career was built around overcoming Ronnie Coleman, which shows the level of respect that he had for the sportsman. That being said, Cutler also shares his insight into what it takes to make a star. He said, "Was Ronnie the superstar of the era?"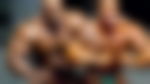 "In his own way," he added, "but I was a guy who made it much easier for him to be a superstar".
Cutler further explains, that while his rival was praised for his gym antics, he was the one traveling the world, endorsing the brands, and being a face of the sport.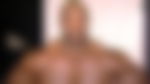 Once in WWE 2008, Cutler had claimed that Coleman is not unbeatable. Ronnie had a hilarious response when he was asked what he thought about the statement, as he jokingly replied – "I say Jay Cutler is smoking c*k* in his right mind."
Cutler drew a comparison with the greats
ADVERTISEMENT
Article continues below this ad
Jay Cutler has been actively endorsing the sport way past his retirement and has a net worth of over $30 million as of 2022. In his interview, he discussed how the sport is more than just gym antics. He stated, "A superstar… is someone who can pull fans in, capture the public imagination, inspire the next generation of bodybuilders."
On further delving into the topic, he drew a comparison with other sports to explain his point.
"Bodybuilding needs a superstar, just like the UFC has Conor McGregor, even though he's not the best fighter on the planet. And boxing has Floyd Mayweather, even though he hasn't fought anyone good in how many years?", he said.
ADVERTISEMENT
Article continues below this ad
Watch this story – Guess who shows up?
Upon retirement, a lot has changed for the athlete. He pondered upon glory days and discussed how stars like Coleman and Arnold Schwarzenegger are no longer around. The time has come for a new bodybuilding superstar, tell us who you think would be the next?