Slovenian Cyclist Wins Race With a Special New Modification to His Bike That Could Change the Cycling Landscape
Published 03/20/2022, 12:04 PM EDT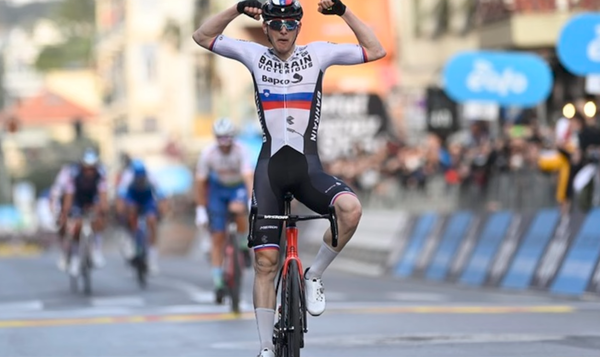 Slovenian cyclist Matej Mohoric just won the Milan-San Remo Monument Classic race. In fact, leading up to the first major classic of the cycling season, he was hardly the favorite.
ADVERTISEMENT
Article continues below this ad
After all, the Tour de France champion Tadej Pogacar had been the clear favorite. However, Mohoric beat the odds and surpassed Pogacar right before beginning the final leg of the race.
After winning the race, Mohoric revealed his 'secret' tool that he had added to his bicycle that helped him win.
ADVERTISEMENT
Article continues below this ad
Matej Mohoric revealed his cycling tool to blaze to victory in the descent
Last year, Matej Mohoric had won two Tour de France stages. This year, he has begun the season with a spectacular victory. In fact, his victory was even more impressive owing to the distance he had from the rest of the pack while finishing.
Moreover, Mohoric nearly crashed twice during his descent, with one near-fall dangerously close to the finish line. Right after exiting a curve, Matej Mohoric nearly grazed into a wall before regaining composure.
Mohoric revealed how a dropper-post helped him and his team toward victory. The cycling tool helped him correct mistakes a lot more easily and improved his descent greatly.
A dropper post is used by mountain bikers while cycling downhill, as it allows the rider to remotely drop the saddle. Thus, it allows for greater movement on the bike on technical descents.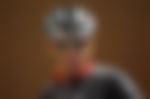 In fact, he even used a non-aero bike in order to better accommodate the dropper post that he had been wanting to use. "I was thinking about this race for the whole winter. The team came up with the idea of using a dropper post because this race suits me pretty well and it has a descent at the end," he explained in a post-race interview.
Mohoric had been looking forward to the dropper-post descent
Mohoric shared how his team had set up the bike for him. "We had this plan for a long, long time," he shared. Initially, Mohoric revealed that he did not believe the dropper post would make much difference on the cycling speed.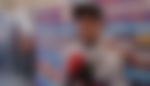 ADVERTISEMENT
Article continues below this ad
However, when he tried it in training for the first time, he was "amazed at how it's much safer". The 27-year-old expressed how the dropper post improved both aspects of his cycling. "If you go normally, it gives you way more control of the bike," he said.
ADVERTISEMENT
Article continues below this ad
Moreover, "if you go full gas, of course, you can go a little bit faster," he stated. Thus, betting on the dropper post to help him in the descent certainly paid off for both Matej and his team.
WATCH THIS STORY: From His Music Festival Company to Heart Disease: Five Unknown Facts About Shaun White