What Is the Cycling Route for Tour de France 2022?
Published 10/14/2021, 10:15 AM EDT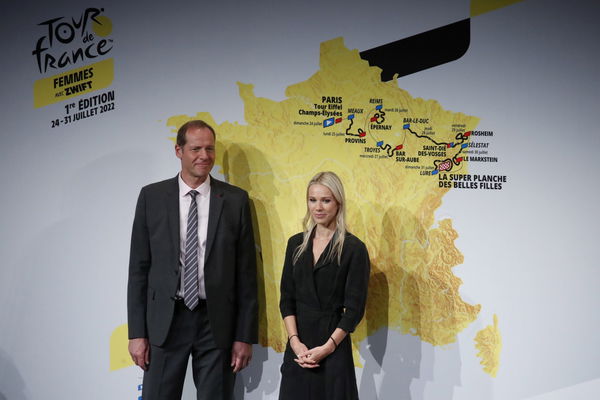 Although the 2021 Tour de France ended just under three months ago, all eyes are on next year's edition of the iconic cycling race. Earlier today, amidst much excitement, organisers of the event revealed the route for the 2022 edition of 'La Grande Boucle'. They revealed the route in an event which took place in the Palais des Congres, located in Paris.
ADVERTISEMENT
Article continues below this ad
In terms of distance, the route covers a massive 3,328km, which several cyclists will cover in 21 stages spread across 23 days.
Organisers of the Tour de France reveal its race route
ADVERTISEMENT
Article continues below this ad
In this year's race, COVID-19 restrictions forced the organisers to shift its starting point from Copenhagen to the French city of Brest. In addition, Copenhagen also hosted four matches of the UEFA Euro 2020 at that time. Unlike 2021, 2022 will see the 109th edition of the race start from the Danish capital.
A 13km time trial will kick off the 23-day race on July 1, 2022. Following the time trial, two flat races over 180km each will take place in Denmark. After an early rest day on July 4, the peloton will move to France.
The first full week of the Tour begins in Lille on July 5, 2022, with a sprint to Calais. It will also see two mountain stages, of which one finishes on the demanding Les Planches des Belles Filles. Their second rest day will be on July 11, 2022.
The next week sees the riders undergo gruelling Alpine mountain stages, with one of those stages finishing on the Alpe D'Huez. After their last rest day on July 18, the peloton will tackle the south coast of France, which will include tackling the challenges posed by the Pyrenees. As always, the race will end  on the iconic Champs Elysees street in the heart of Paris on July 24, 2022.
Reigning champion Tadej Pogacar attended this event
ADVERTISEMENT
Article continues below this ad
Pogacar forged a reputation in the iconic event through his performances in the mountains. However, his yellow jersey victories in 2020 and 2021 proved that the Slovenian can do more than just climb.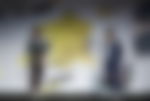 The reigning champion attended today's event in Paris alongside last year's green jersey winner, Mark Cavendish. Reigning UCI World Road champion Julian Alaphilippe was also in attendance to mark the big day.
ADVERTISEMENT
Article continues below this ad
At just 23 years of age, Pogacar will be among the favorites to clinch the yellow jersey once again. Can the Slovenian retain his crown next year?