Has Simone Biles Quit Gymnastics Ahead of Paris Olympics 2024?
Published 10/05/2021, 3:30 AM EDT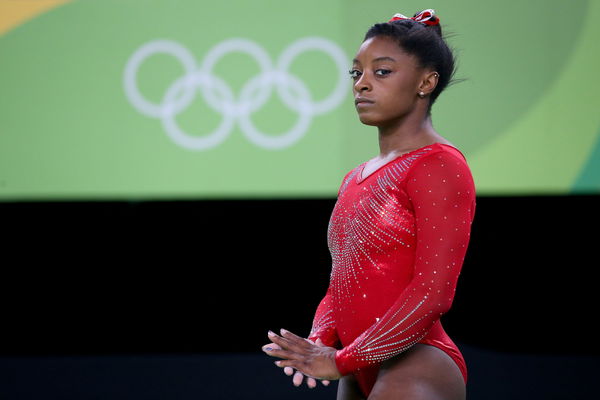 ---
---
Simone Biles is arguably one of the greatest gymnasts to have ever graced the mat. Even though she's just 24 years old, Biles is already one of the most decorated Olympians in the history of the games.
ADVERTISEMENT
Article continues below this ad
Earlier this year, Biles arrived in Tokyo as a favorite to win gold for America at the mega-quadrennial games. However, she suffered a rare case of the 'twisties' during the women's team final. Following the incident, young Biles withdrew from three consecutive finals, citing mental health concerns.
ADVERTISEMENT
Article continues below this ad
This admission from Biles didn't just shock the world but also cast doubt on her future. Notably, it led many to wonder: has the American left gymnastics altogether?
Simone Biles revealed she wanted to leave before the Tokyo Olympics
Although Biles withdrew from three finals in Tokyo, she brought a key issue into the spotlight. Following her withdrawal from this year's Summer Olympic Games, millions across the world engaged themselves in conversations around the importance of mental health.
However, the pressure she faced while in the Japanese capital clearly took a toll on the Olympian. During a recent interaction with Sports Illustrated, the 24-year-old revealed she shouldn't have made the Olympic team this year. Notably, she brought up her testing times through the infamous Larry Nassar scandal as the reason she wanted to compete in Tokyo.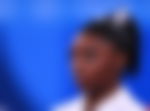 She said, "If you looked at everything I've gone through for the past seven years, I should have never made another Olympic team. I should have quit way before Tokyo, when Larry Nassar was in the media for two years. It was too much. But I was not going to let him take something I've worked for since I was 6 years old."
She also spoke about her ongoing recovery as she tries to find her best headspace again. "This will probably be something I work through for 20 years," said the gymnast. "No matter how much I try to forget. It's a work in progress."
In her recent appearances, Biles looked shaky and unsure when questioned about her future. With the events in Tokyo well in the past, Biles has significant time on her hands to make a crucial decision.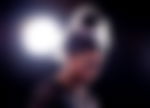 Biles spoke about dealing with 'unfinished business'
ADVERTISEMENT
Article continues below this ad
In Tokyo, the 24-year-old won a silver medal in the women's team event. Although she withdrew midway through the final, her teammates pulled through to secure second place behind the Russian Olympic Committee. Biles also secured a bronze medal in the balance beam event, the only other final she contested in.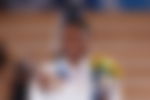 She has seven Olympic medals from two appearances. However, she believes there is unfinished business on the biggest sporting stage in the world, which could engage her focus to prepare for the 2024 Paris Olympics.
ADVERTISEMENT
Article continues below this ad
Currently, Biles is on the 'Gold Over America' tour, which includes a series of performances across the country. The tour started on September 21st and will end on November 7th.
WATCH STORY: Simone Biles Top Moments at Olympics