Which High School and College Did Simone Biles Go To?
Published 10/05/2021, 1:23 PM EDT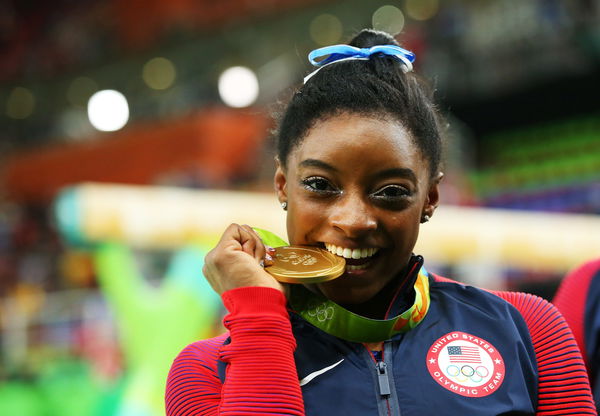 ---
---
Millions across the world regard Simone Biles as one of the greatest ever to grace the sport of gymnastics. Born in the state of Ohio, she moved to Houston, Texas in the early years of her life before taking up gymnastics.
ADVERTISEMENT
Article continues below this ad
Although she hails from Ohio, her education began in the place she associates herself with as a native: the city of Spring, which is in Texas.
Which school did Simone Biles attend?
ADVERTISEMENT
Article continues below this ad
At just six years old, Biles started practicing gymnastics. Following the advice of many who watched her, she embarked on a journey which would see her take up gymnastics more seriously. She attended Benfer Elementary School, located in Harris County. This county, also located in the state of Houston, is around 26 miles away from Biles' home town of Spring. She studied in Benfer till fifth grade.
In 2012, however, Biles decided to take up home schooling instead of public schooling. She made this choice in order to give more time towards practicing gymnastics. Although she took up her high school education at home, she didn't forget the kind people of Benfer when she got to the top.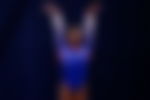 In 2018, Biles made a surprise visit to Benfer Elementary a few days after the mayor of Houston declared November 27 as 'Simone Biles Day'. During her visit, she interacted with school kids and teachers, while showing her gratitude for the teachers who taught her.
She said, "I really enjoyed all the teachers I had at Benfer Elementary. I have so many memories. It's just been so long since I've been back here so it's kinda special."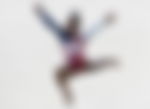 Which college did Biles choose?
In 2013, Biles achieved immense success in the World Championships held in Antwerp. She won gold medals in the all-around and floor exercise disciplines to kick-start one of, if not the most successful gymnastics careers in history.
ADVERTISEMENT
Article continues below this ad
She had the choice between UCLA and the University of Alabama for college. Ultimately, she chose the former, who have a reputation for producing Olympic gymnasts. However, she deferred her enrolment until the 2016 Rio Olympics, where she made her biggest mark on the sport.
During her debut Olympic appearance in Brazil, Biles amassed four gold medals and a bronze medal. She won gold in the individual all-around, floor exercise, vault and team events, along with a bronze in the balance beam event.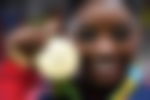 Although she struggled in Tokyo, she picked up a silver medal and a bronze medal. This took her tally to seven medals, tying her with Shannon Miller as the most decorated American gymnast of all time.
ADVERTISEMENT
Article continues below this ad
WATCH STORY: From Simone Biles to Naomi Osaka: Athletes Who Featured in Time's Most Influential List 2021