Charlie Morton 'Apologized' to Atlanta Braves Teammates Despite Heroically Pitching With Fractured Leg!
Published 10/28/2021, 12:45 PM EDT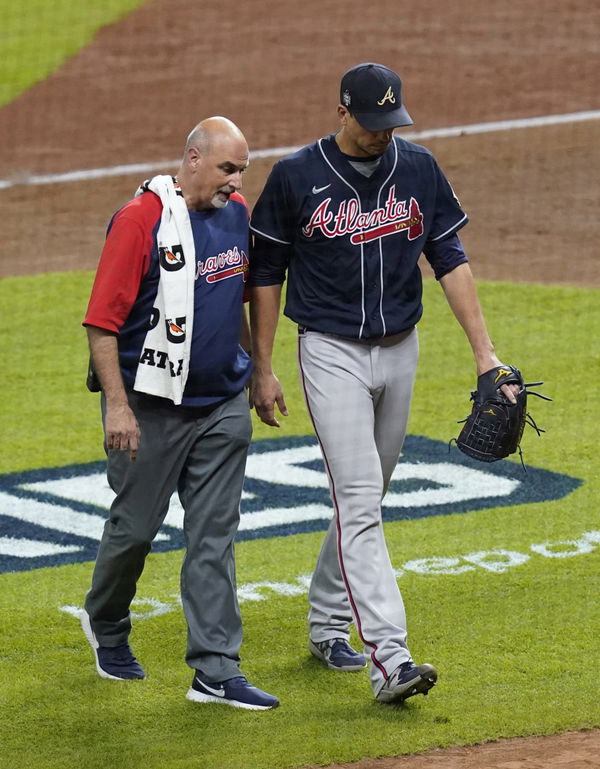 ---
---
Charlie Morton delivered a gutsy performance on the pitcher's mound in Game 1 of the World Series between the Atlanta Braves and the Houston Astros. Despite suffering a severe injury during the game, the 37-year-old produced three crucial outs to keep the Braves in front.
ADVERTISEMENT
Article continues below this ad
Following the game, his injury forced him off the mound in the bottom of the third inning. Despite his courageous effort before leaving the field, Morton apologised for not giving more.
ADVERTISEMENT
Article continues below this ad
Atlanta Braves pitcher Charlie Morton expresses regret after walking off
In the bottom of the second inning, Morton took a hard hit from a base hit by Yuli Gurriel. Although it caused him significant pain, the 37-year-old produced 10 pitches to end the inning without conceding a run.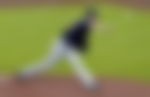 In the bottom of the third, Morton produced six more pitches after the Braves extended their lead to 5-0 in the top. Despite the injury, the Braves star struck out José Altuve, who is arguably at the top of his game in this year's postseason. After striking out Altuve, Morton walked off the pitch in considerable pain.
During the fifth inning of the game, news broke that Morton suffered a right fibular fracture, ruling him out for the rest of the World Series. Despite his courageous effort, the 37-year-old had two small, but surprising words for everyone who reached out to him: "I'm sorry."
To produce pitches like he did with a fractured foot took immense determination. Hence, many expected an apology to be the last thing he gave to everyone who showed concern. As the Braves' first baseman Freddie Freeman put it, "If that doesn't tell you everything you need to know about Charlie Morton, I'm not sure what does."
ADVERTISEMENT
Article continues below this ad
Can the Braves take a crucial series lead on Friday?
Game 3 of the World Series will take place in the Truist Park, the home of the Braves tomorrow. Although they lost yesterday's game, they can take heart from their incredible performance in Game 1 back to Atlanta.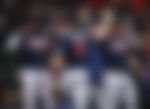 They are quite a strong team at home, as displayed by their performances in the NLDS and NLCS. However, Morton's absence could have a huge impact on the team, especially with the Astros possessing a fine set of hitters.
ADVERTISEMENT
Article continues below this ad