"Dumb Sh**"- MLB Twitter Fans Riot Against PETA Effort to Change 'Bullpen' to 'Arm Barn'
Published 10/29/2021, 1:30 PM EDT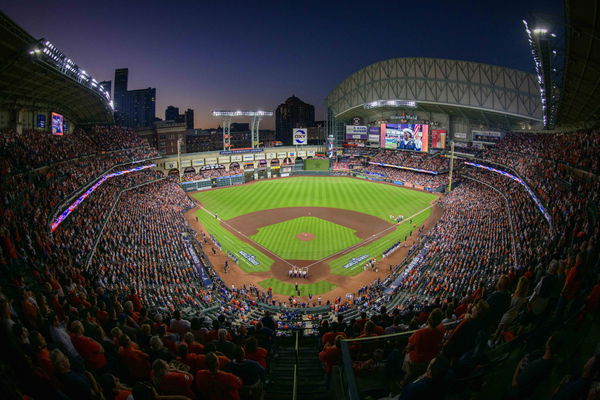 ---
---
The 2021 MLB season is in its final chapter, with the ongoing World Series between the Houston Astros and the Atlanta Braves. While the best-of-seven series has several stories to tell this year, PETA seem to have a rather unusual issue with the MLB.
ADVERTISEMENT
Article continues below this ad
Recently, the animal rights organization took issue with the bullpen, a designated area for relief pitchers to warm up. While they made their intentions clear, fans ridiculed the organization, taking to social media to voice their displeasure.
ADVERTISEMENT
Article continues below this ad
Fans mock PETA for their demand to change the traditional bullpen name
Since the early years of the 20th century, the term 'bullpen' featured regularly in the sport. Despite the name's long-term presence in baseball, PETA requested for it to undergo change. They believe the word 'bullpen' reminds many of a similar area where scared bulls stay before facing death.
They suggested the area to bear the name of 'arm barn' since it sounds more friendly towards animals. In a statement, PETA's Executive Vice President Tracy Reiman said, "Words matter, and baseball 'bullpens' devalue talented players and mock the misery of sensitive animals.
"PETA encourages Major League Baseball coaches, announcers, players, and fans to changeup their language and embrace the 'arm barn' instead."
This thought from the animal rights organization left fans outraged, with many of them taking to Twitter. While some portrayed their reactions creatively, others shared blunt words to make their opinions clear.
When peta starts their own baseball league in competition with the MLB they can make anything they want. Until then they can get bent

— KC HS Baseball (@KCHSBall) October 29, 2021
PETA trying to change the bullpen to arm barn because it offends cows. I shit u not

— Darryl Shepherd (@dshepherdd) October 29, 2021
Trash. Just like the entire organization. It's cute that peta thinks they'll ever change anything like that.

— JD (@JavySoliz) October 29, 2021
I would like to thank PETA, for bringing us all together in our disdain for PETA #ArmBarn

— Cam Taylor (@cam_taylor97) October 29, 2021
Oh geez. Now PETA wants to change the name of the bullpen into "arm barn."

For fuck's sake. 🙄

— 🌺 Alabama 🦥 Democrat 🌺 ᵇˡᵐ (@YourDadLikedIt) October 29, 2021
Really PETA want @MLB to change the name bullpen to arm barn.. wtf!! PETA what the hell?! This is totally bull!!! #stopthenonsense#mlb

— AMOS 🎥🎮📚🎙 (@justbeingamos) October 29, 2021
MLB fans: Let's focus on renaming the Cleveland and Atlanta baseball teams and getting minor leaguers paid!

PETA: Bullpen is kind of icky you guys, what about arm barn? pic.twitter.com/qGtQj9BdQo

— Michael Bradburn (@MWBII) October 28, 2021
Game 3 of the World Series to take place later today
ADVERTISEMENT
Article continues below this ad
While the debate around the bullpen rages on, the World Series heads to Atlanta. Following two games with differing fortunes in Houston, the next three games will take place in Truist Park.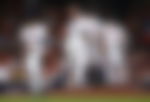 Game 3 later today presents an opportunity for both teams to take a crucial 2-1 lead in the series. Although the Braves looked strong in Game 1, the Astros responded just as well, if not better in Game 2. Both teams have strong rosters, with Game 3 most likely to put that on display.
ADVERTISEMENT
Article continues below this ad
Will the Braves cash in on home advantage to move a step closer towards ending a 26-year drought? Or will the Astros write their names in the record books this year?