Kike Hernandez Overtakes Babe Ruth Record With Huge Performance in Houston Astros vs Boston Red Sox Game
Published 10/16/2021, 9:45 AM EDT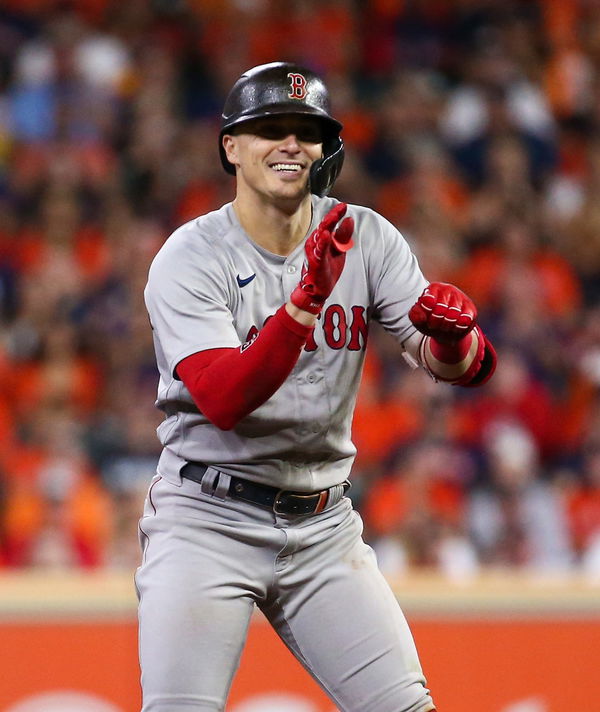 ---
---
The Houston Astros claimed a narrow victory over the Boston Red Sox to go 1-0 up after the opening game of the ALCS yesterday. Although the Astros clinched victory, Red Sox utility player Enrique "Kike" Hernandez's performance became the main topic of conversation after the game.
ADVERTISEMENT
Article continues below this ad
The 30-year-old produced a stellar performance to keep the Red Sox in contention until the end. During the game, Hernandez made history en route to producing a good day at bats.
ADVERTISEMENT
Article continues below this ad
Kike Hernandez dazzles with 11 total bases for the Boston Red Sox
Hernandez started his game on the home plate by getting a base hit off Framber Valdez to score a single in the top of the first inning. While the Red Sox failed to score, the Astros took a 1-0 lead as Jose Altuve scored the first run of this year's ALCS.
However, the Red Sox responded strongly in the top of the third inning, with Hernandez taking charge. The 30-year-old smashed a solo home run off Valdez to tie the game at 1-1. Xander Bogaerts and Rafael Devers added a run each in the same inning to give the Red Sox a 3-1 lead.
In the top of the fourth inning, Hernandez scored a double to take his total bases in the game to seven. In fact, he was just one triple away from recording a cycle. A cycle comprises hitting a single, a double, a triple and a home run in the same game.
The Astros then scored four runs in three innings, giving them a 5-3 lead before the ninth inning. Hernandez scored another solo home run, bringing the Red Sox to within one of the Astros. Unfortunately, they couldn't find that game tying run, handing the Astros a 5-4 victory.
With Hernandez covering 11 bases, this marked the third occasion he achieved this feat. This took him above legendary New York Yankees hitter Babe Ruth on the list of most career postseason games with over 10 total bases.
Most career postseason games with 10+ total bases:

Kiké Hernández: 3
Babe Ruth: 2
Albert Pujols: 2
Steve Garvey: 2
George Brett: 2

— Sarah Langs (@SlangsOnSports) October 16, 2021
Ruth achieved this feat on two occasions, which matched the same as Albert Pujols, Steve Garvey and George Brett.
ADVERTISEMENT
Article continues below this ad
Hernandez ended the game with two runs and two RBI
The Puerto Rican achieved this stats in just four hits. In addition, he also went four-for-four in hitting, which meant he reached the next base safely on every hit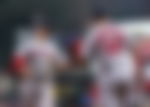 With Game 2 coming up in the Minute Maid Park later today, the Red Sox will count on Kike to help them score a series-tying victory. Can he deliver another stunning postseason performance away from home? Only time will tell.
ADVERTISEMENT
Article continues below this ad