LA Dodgers Fail to Replicate New York Yankees Feat; Continue 20 Year-Long Curse
Published 10/24/2021, 11:45 AM EDT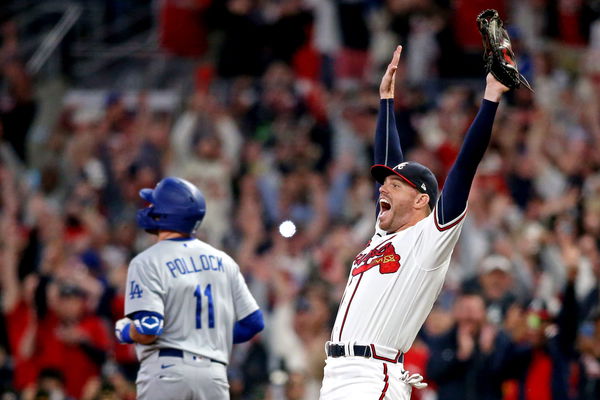 ---
---
Despite their best efforts, the LA Dodgers failed to produce another comeback victory against the Atlanta Braves in Game 6 of the NLCS yesterday. This year's NLCS result came as a shock to millions across the world, especially when one considers the fact that the Dodgers won 106 games in the regular season.
ADVERTISEMENT
Article continues below this ad
While the Dodgers failed to reach the World Series for the second time in a row, they also made an unwanted piece of MLB history.
ADVERTISEMENT
Article continues below this ad
The LA Dodgers became the latest team to unsuccessfully defend the World Series
Although the Dodgers had one of the strongest teams this season, injuries to key players caused major problems. With stars like Clayton Kershaw, Justin Turner and Max Scherzer missing out yesterday, the reigning World Series champions had a huge challenge on their hands to force Game 7.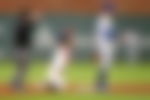 Yesterday, it showed. The Braves took control of the game from the word go, as they put in an excellent all-round performance. Despite the Dodgers tying the game in the top of the fourth inning, Eddie Rosario put the game out of their reach with a three-run home run in the bottom of the same inning.
The Braves ultimately won the game 4-2, which was the same scoreline of the NLCS. This defeat ended the Dodgers' 2021 season, adding them to a long list of teams since 2000 who failed to retain the World Series.
And with the Dodgers' loss, we STILL haven't seen a repeat World Series champion since the 1998-2000 Yankees

The current stretch without a repeat World Series champion is the longest repeat champion drought in the history of MLB, NBA, NFL or NHL.

— Sarah Langs (@SlangsOnSports) October 24, 2021
The last team to defend their World Series title was the New York Yankees. They won the World Series three times in a row from 1998 to 2000. In fact, this is the longest drought not just in the MLB, but across the United States' major leagues, which include the NBA, NFL and the NHL.
Atlanta Braves will face the Houston Astros in the World Series
ADVERTISEMENT
Article continues below this ad
A day before the Braves' incredible Game 6 victory, the Astros recorded one of their own over the Boston Red Sox. This ensured they sealed their third World Series appearance in five years.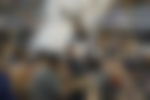 Meanwhile, the Braves are making their first World Series appearance since 1999. Despite their fine run of form in the postseason, they look likely to be underdogs this time as well, especially with the Astros possessing an excellent roster.
ADVERTISEMENT
Article continues below this ad
Can the Astros end their five-year World Series drought this year? Or will the Braves pull off another upset and end their longer 26-year drought?