Mookie Betts and Los Angeles Dodgers Dominate MLB Jersey Sales 2021, Shadow Shohei Ohtani
Published 10/05/2021, 8:30 AM EDT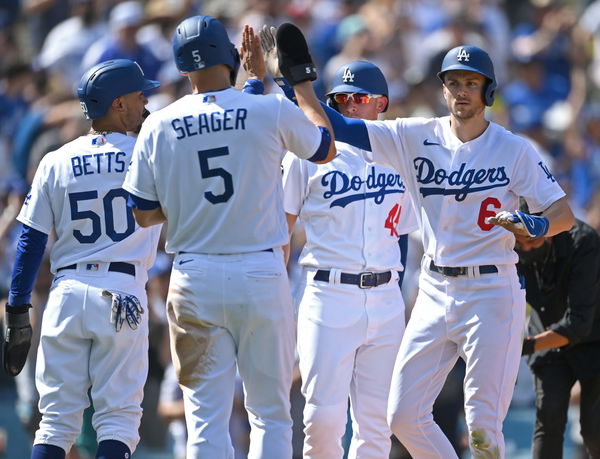 ---
---
Last year, the Los Angeles Dodgers won their first World Series title after 32 years. And this year, they continued to enjoy more success as they secured a National League Wildcard spot in convincing fashion. Although they didn't win the NL West division, they recorded a staggering 106 wins to make their intentions clear.
ADVERTISEMENT
Article continues below this ad
But it's not just the diamond where the Dodgers are succeeding. Their star players also dominated the MLB's jersey sales, which displays the franchise's soaring popularity in today's time.
Los Angeles Dodgers stars dominate MLB jersey sales in 2021
ADVERTISEMENT
Article continues below this ad
The reigning World Series champions have one of the most talented rosters in the MLB today. The Dodgers have an incredible mix of experience and youth, which makes them a favorite to make a deep playoff run.
Out of the top eight players who sold the most MLB jerseys this year, four of them belong to the Dodgers. The four players are Markus Lynn "Mookie" Betts, Clayton Kershaw, Cody Bellinger and Corey Seager.
In fact, Betts sold the most jerseys of any player in the league, indicating his massive popularity amongst the fans.
The 28-year-old outfielder joined the Dodgers last year and made an instant impact, winning the World Series with them. This season, Betts scored 93 runs and 23 home runs, with a batting average of 0.264.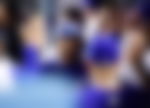 The next Dodger on the list is Kershaw, who ranks fifth on this list. Although the 33-year-old pitcher had an incredible season, he looks likely to miss the postseason due to an elbow injury. Bellinger ranks just one place behind Kershaw, with Seager in eighth place.
Although teams like the New York Yankees are relatively more popular, only Aaron Judge features in seventh place on this list. AL MVP favorite Shohei Ohtani ranks in ninth place on the list, with St. Louis Cardinals' Nolan Arenado closing out the top 10.
WATCH STORY: From Gerrit Cole to Nolan Arenado – Top 5 Highest Paid Stars MLB 2021
ADVERTISEMENT
Article continues below this ad
The Dodgers will face the Cardinals in the NL Wildcard game
Despite the San Francisco Giants' impressive form, the Dodgers pushed them until the last day for the NL West title. Although they defeated the Milwaukee Brewers 10-3 on Sunday, the Giants defeated the San Diego Padres 11-4 to win the division.
ADVERTISEMENT
Article continues below this ad
This handed the Dodgers a spot in the NL wildcard game, where they will face the Cardinals. Should they win this game, they will face the Giants in the next round. The NL wildcard game will take place on Wednesday, October 6 in the Dodger Stadium.