New York Yankees Extend This Embarrassing Record After Boston Red Sox AL Wildcard Loss
Published 10/06/2021, 2:45 AM EDT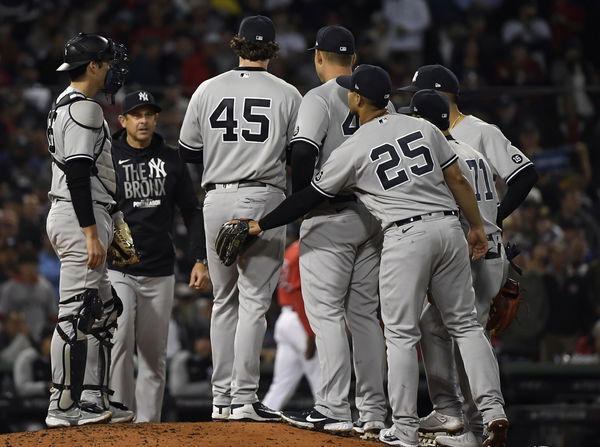 ---
---
Another year, another disappointing end, that's been the story in the postseason for the New York Yankees in recent times. Although they left it late and secured a spot in the American League Wildcard game, facing arch-rivals, Boston Red Sox, the result didn't turn out differently.
ADVERTISEMENT
Article continues below this ad
In yesterday's game, the Yankees suffered a 6-2 loss, which ended their season. Furthermore, it continued an unwanted streak of the iconic team, not making the World Series.
ADVERTISEMENT
Article continues below this ad
The New York Yankees miss out on the World Series for a 12th straight season
To revisit the last time the Yankees reached the World Series, one would have to skip the last decade completely. They would have to go way back to 2009, when they reached the World Series after beating the Minnesota Twins in the American League Division Series (ALDS) and the Los Angeles Angels in the American League Championship Series (ALCS).
2009 was also the last year they won the World Series, after beating the Philadelphia Phillies 4-2. Since then, New York failed to see the Yankees reach the World Series, and will have to wait another year before getting their hopes up high again.
The Yankees have now gone 12 straight seasons without reaching the World Series, their third-longest drought in franchise history (17 straight seasons from 1903-20, 13 straight from 1982-95), per @ESPNStatsInfo

— Marly Rivera (@MarlyRiveraESPN) October 6, 2021
This is the third-longest streak in Yankees history without World Series baseball. Their longest streak without reaching the World Series stands at 17 straight seasons, which occurred from 1903 to 1920. Their second-longest streak stands at 13 straight seasons, which occurred from 1982 to 1995.
Should the Yankees fail to reach the World Series next season, they will match the 82′ to 95′ 13-season streak.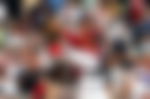 ADVERTISEMENT
Article continues below this ad
Only Anthony Rizzo and Giancarlo Stanton scored for the Yankees yesterday
The Yankees struggled throughout the AL wildcard game against the Red Sox yesterday. After going down 2-0 in the first inning, they failed to mount a real challenge to the Red Sox. In fact, they had to wait till the top of the sixth inning to score their first run of the game through Anthony Rizzo, who hit a solo home run.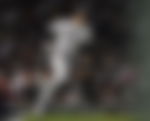 A mix-up saw Aaron Judge miss out on scoring a crucial home run in the same inning, while Stanton scored their only other run in the ninth inning. While this loss ended their season, one can only wonder where it leaves them for the next season.
ADVERTISEMENT
Article continues below this ad
WATCH STORY: From New York Mets to Minnesota Twins – Top 5 Most Disappointing MLB Teams in 2021