"Not Sure I Even Deserve It" – Shohei Ohtani Expresses Doubt After Winning Rare Award for MLB 2021 Season
Published 10/27/2021, 8:45 AM EDT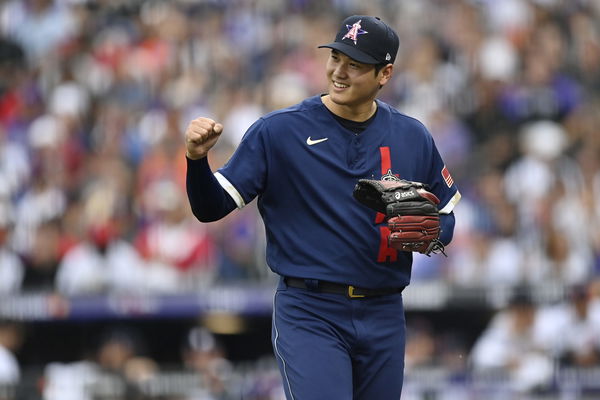 ---
---
Although the Los Angeles Angels didn't make the MLB playoffs this year, Shohei Ohtani remains in the spotlight. Before Game 1 of this year's World Series, the 27-year-old received the rare Commissioner's Achievement Award for his stellar 2021 season.
ADVERTISEMENT
Article continues below this ad
The Japanese star received the award from MLB Commissioner Rob Manfred in a press conference, where he let his humble personality shine through.
ADVERTISEMENT
Article continues below this ad
Shohei Ohtani becomes the 16th recipient of the Commissioner's Achievement Award
Since joining the Angels in 2018, Ohtani shot to fame as an impressive two-way player. While injuries held him back in previous seasons, the 27-year-old produced a 2021 season which one could only dream of.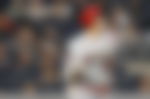 Along with incredible performances at bats, Ohtani also produced unprecedented pitching statistics. Although the injury-ravaged Angels couldn't make the playoffs, the Japanese star displayed his talent with unbelievable consistency.
Commissioner Manfred honored Ohtani's incredible season with the Commissioner's Achievement Award, making him the first player to receive it since Manfred succeeded Bud Selig in 2015. In addition, he became the first player to receive the award in seven years.
The last winners of this award were Derek Jeter of the New York Yankees, and long-time broadcaster Vin Scully. They received the award in 2014. During a press conference ahead of Game 1 of the World Series, Ohtani spoke about the importance of the award. However, he cast a rare moment of doubt on whether his achievements warranted this honor.
He said, "This award is not given out every year so it's very special. I'm not sure I even deserve it. But if Mr. Manfred is going to give it to me I will gladly accept." 
ADVERTISEMENT
Article continues below this ad
Ohtani currently leads the AL MVP race
The 27-year-old is a clear favorite to clinch the award, which will be presented in November. Although the field comprises stars like Vladimir Guerrero Jr. and Marcus Semien, Ohtani's stats and overall performances give him an unmatchable edge.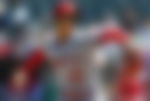 While he produced individual brilliance in 2021, he will look to lead the Angels to the postseason in 2022. Whether the team can fulfill those ambitions, only time will tell.
ADVERTISEMENT
Article continues below this ad