San Diego Padres See Risky Injury Update on Fernando Tatis Jr. Amidst Feared Shoulder Surgery Talk
Published 11/14/2021, 12:15 AM EST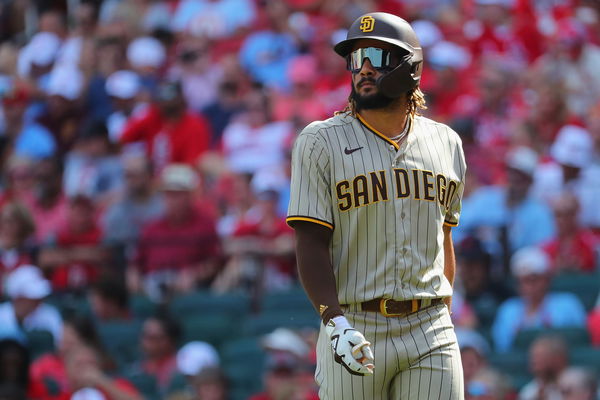 ---
---
Although the San Diego Padres failed to make the postseason this year, they had their own share of highlights. One among them was their star hitter Fernando Tatis Jr., who produced yet another incredible season.
ADVERTISEMENT
Article continues below this ad
The 22-year-old scored runs for fun in 2021 despite facing discomfort on his left shoulder due to prior injuries. However, MLB insider Jim Bowden revealed Tatis Jr. will not undergo shoulder surgery in the off-season.
ADVERTISEMENT
Article continues below this ad
Fernando Tatis Jr. dodges shoulder surgery ahead of the 2022 season
When your competitors feature the San Francisco Giants and the Los Angeles Dodgers, it can be extremely difficult to make the postseason from the NL West. However, Tatis Jr. produced an excellent regular season in 2021 despite carrying a shoulder injury, as the Padres finished third in the division with a 79-83 record.
During a match against the Colorado Rockies this year, the Dominican suffered a partial dislocation on his left shoulder. Although he returned after featuring in the 10-day injury list, he suffered few more dislocations which hinted at the requirement of surgery. In fact, he moved to the outfield from his regular shortstop position to reduce the risk of incurring a more serious injury.
However, Tatis Jr. refused, and according to Bowden, continues to take that stance in the off-season.
With over four months between today and the Opening Day of the 2022 season, the Dominican has a significant amount of recovery time. However, fans of the Padres will hope their star doesn't suffer a serious injury during the season considering the risk he is taking.
Tatis Jr. is in contention for the 2021 NL MVP honor
ADVERTISEMENT
Article continues below this ad
Despite his injury, Tatis produced excellent numbers in 2021. He scored 99 runs, of which 42 were home runs and recorded 97 RBI. With an OPS of .965 and 25 stolen bases, the 22-year-old established himself as a strong candidate for the NL MVP.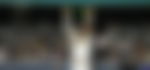 His competitors for the honor are Philadelphia Phillies star Bryce Harper and Juan Soto of the Washington Nationals. Although Tatis Jr. produced an incredible season this year, nothing is set in stone for the 22-year-old, who clinched his second consecutive Silver Slugger Award recently.
ADVERTISEMENT
Article continues below this ad
Ahead of the 2021 season, the Padres tied Tatis Jr. down to an extraordinary 14-year deal, the longest in MLB history. Valued at $340million, the Padres clearly see him as the future of their franchise. And if the 2021 season is anything to go by, it seems they clearly made the right choice.