"They Disrespected the Game" – Breaking Bad Star Bashes Houston Astros at MLB World Series 2021
Published 10/28/2021, 10:30 AM EDT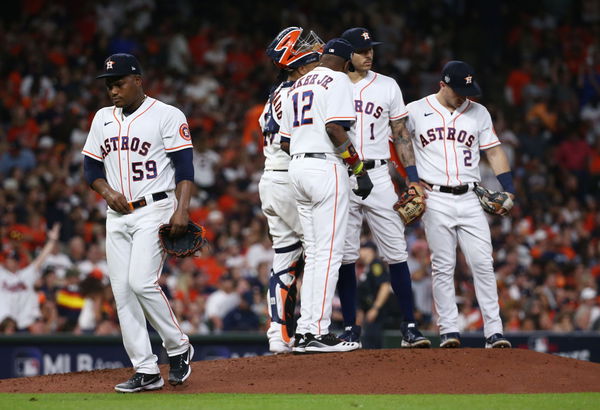 ---
---
This year, the Houston Astros are making their third World Series appearance in five years. While some enjoy their presence on the biggest stage in the MLB, others made sure they voiced their disappointment. Among the latter featured popular television star, Bryan Cranston.
ADVERTISEMENT
Article continues below this ad
Prior to the start of the World Series on Tuesday, the 65-year-old spewed fire on social media with his criticism of the Astros.
ADVERTISEMENT
Article continues below this ad
Bryan Cranston delivers harsh words towards the Houston Astros
Cranston is most famous for his portrayal of the iconic Walter White in the 'Breaking Bad' television series. Despite the show ending eight seasons ago, many still believe it features among the best television series to hit the air.
Although the Astros won the 2017 World Series, they found themselves embroiled in a controversy which many thought tarnished their reputation. In a scathing post on social media, Cranston, who grew up supporting the Los Angeles Dodgers, called them out ahead of this year's World Series.
 

View this post on Instagram

 
He wrote, "They have been exposed as cheaters. Not in a good-ol'-fashion baseball way, but in a 'calculated, devious use of technology and a trash can' way. The kicker is that they were already a very talented team… they sullied the reputation of baseball, their fans, and themselves – out of pure ego.
"They disrespected the game, and that is why they are universally disrespected and despised by nearly everyone who loves baseball, including me. Their duplicity was met with finger-waving admonishment as their punishment."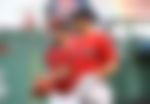 ADVERTISEMENT
Article continues below this ad
Cranston subjects a few Astros stars to the 'Hall of Infamy'
During his post, the television star also took shots at some stars on the current Astros team. That list of stars included José Altuve, Alex Bregman, and Carlos Correa.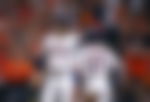 "Maybe the baseball writers can administer justice to these cheaters by remembering years from now, that several great players are hoping to enter the Hall. Correa, Altuve, Bregman, etc, all have a good shot at being elected to the Hall of Infamy. I hope they make it," concluded the 65-year-old.
ADVERTISEMENT
Article continues below this ad
While the storm brews off the diamond, the World Series now shifts to Atlanta for the next three games. Will the Astros lead the series after Game 3 this Friday? Or will the Braves, who have Cranston's support for the series, capitalise on home advantage?