"We Have Them Where We Want Them" – LA Dodgers' Max Scherzer Sends a Warning to the San Francisco Giants
Published 10/07/2021, 4:15 AM EDT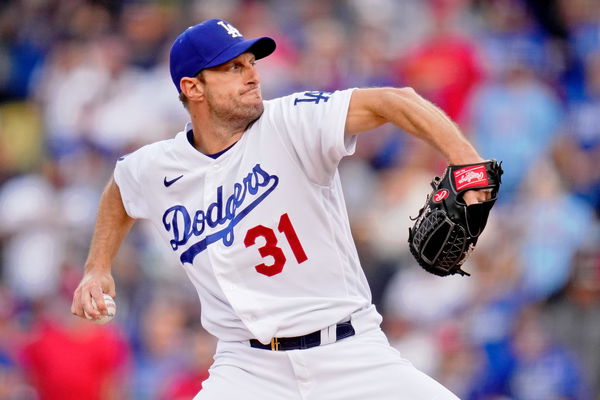 ---
---
The National League Wildcard game saw the LA Dodgers face the St. Louis Cardinals in a winner-take-all situation. Despite the Cardinals' best efforts, the Dodgers took a narrow victory to book their place in the National League Division Series, where they will face their long-time rivals, the San Francisco Giants.
ADVERTISEMENT
Article continues below this ad
Following their gritty victory over the Cardinals, the Dodgers' star pitcher, Max Scherzer spoke about the challenge that lies ahead.
Max Scherzer sends a strong message to the Giants
ADVERTISEMENT
Article continues below this ad
Throughout the MLB regular season, the Dodgers and the Giants engaged in an exciting race for top honors in the NL West division. In fact, their race to the top went down to the very last day of the regular season.
Although the Dodgers amassed a staggering 106 wins, it wasn't enough to stop the Giants from winning the NL West with 107 wins. While they faced each other in the regular season on several occasions, they never faced each other in the playoffs. Until now.
With their first-ever meeting on the horizon, Scherzer addressed the media following the Dodgers' victory over the Cardinals. He said, "We have them where we want them, and that's in the postseason."
During the game, cameras also caught Washington Nationals outfielder Juan Soto sporting a Nationals jersey once worn by Trea Turner. Alongside him was the Nationals' hitting coach, Kevin Long, who also sported a Nationals jersey. Scherzer shared kind words about this instance, mentioning how their hunger to win the World Series drives them.
"That's the kind of love it takes to win a World Series, and they're connected to this because of Trea and I," said the 37-year-old.
Although Scherzer had a good game against the Cardinals, he conceded the only run among the Dodgers' pitchers. He left the field in the fifth inning, after pitching four innings which saw him seal four strikeouts.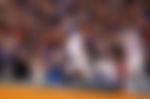 ADVERTISEMENT
Article continues below this ad
The LA Dodgers will play Game 1 of the NLDS this Friday
The very first postseason meeting between the Giants and the Dodgers will take place on Friday, October 8. The Giants will have home advantage in this best-of-five series, which means Friday's game will take place in Oracle Park.
This could arguably be the toughest test for the reigning World Series champions. Can the Dodgers embark on a journey which sees them keep their crown? Only time will tell.
ADVERTISEMENT
Article continues below this ad
WATCH STORY: Top 5 Horrific and Life Threatening MLB Injuries