"I'd Never Want My Wife to Sue My Son": Jackie Chan Addressed His Bizarre Claim on $400 Million Net Worth in His Autobiography
Published 12/25/2022, 12:47 PM EST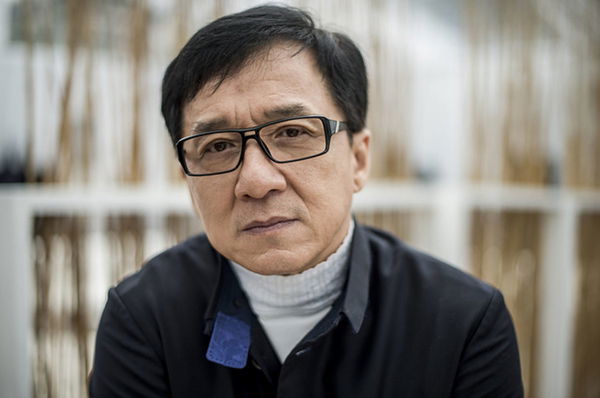 In the 70s, Jackie Chan emerged as the next superstar from Hong Kong after the untimely demise of Bruce Lee. Like Lee, Chan became a massive star in Hollywood. Over the years, the action comedy pioneer has amassed a $400 million net worth after starring in over 130 films. However, Chan once made a bizarre claim about his wealth.
The legendary martial artist and actor has faced questions regarding the inheritance of his massive wealth multiple times in the media. In his autobiography, Never Grow Up (2018), Chan revealed his reasoning. The Hollywood action star explained what he plans to do with the money he has earned throughout an illustrious career.
ADVERTISEMENT
Article continues below this ad
Jackie Chan doesn't want wealth to divide his family
The Hong Kong native molded himself from a stuntman into a leading man in Hong Kong cinema. However, his inheritance has been quite the stuff of debate. "I'd never want my wife to sue my son, or my foundation to sue my company," wrote the martial arts legend. While the statement may sound bizarre to some people, Chan explained why he said it.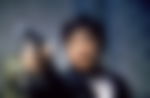 The honorary Oscar winner states he has set aside half his wealth to set up a charitable foundation. Chan has also written how much of his wealth each family member inherits in the will. The legendary actor said, "I've seen many rich families squabble in courts over inheritance disputes," whether they could afford it. However, Jackie Chan doesn't want his family to fight among themselves.
In 2011, the Oscar winner claimed he would rather donate his wealth to charity than leave an inheritance for his son, Jaycee Chan. The superstar made this claim because he wanted Jaycee to earn money himself. However, Chan has changed his mind since the 2011 interview with News Asia.
Realizing the value of money
While Jackie Chan amassed a massive wealth, the legendary actor and martial artist was born into poverty. Chan once came on Friday Night With Jonathan Ross as a guest and explained how his father went to sell him to a British doctor after his birth since his father couldn't afford to pay the doctor who delivered him.
ADVERTISEMENT
Article continues below this ad
The actor also had to struggle for years before earning enough money to support his family. Hence, the actor doesn't want his wife and son to fight over his wealth. It's also why Chan always pushed Jaycee not to rely on his father for money.
ADVERTISEMENT
Article continues below this ad
Watch this story – "Hero of Mine": Arnold Schwarzenegger Bowed Down to the Martial Arts Legend Jackie Chan During Their Iconic Reunion in 2019
Do you agree with Jackie Chan's take on wealth and inheritance?