"Could Disappear…Melt Under the Fence": Mikaela Shiffrin Makes a Heartbreaking Confession on Beijing Setbacks
Published 05/10/2022, 2:37 PM EDT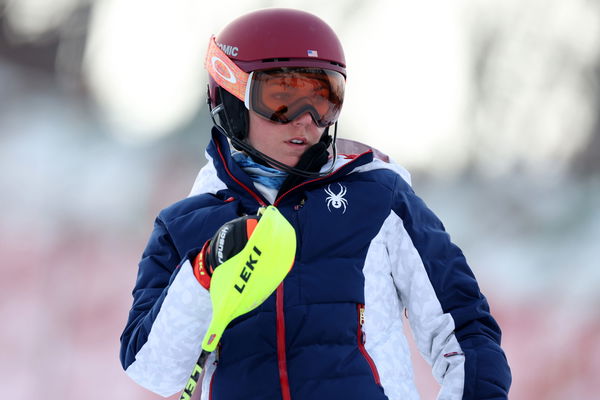 Being a professional athlete is not always all merry and nice; you have to constantly meet the game's physical and mental demands. Hence, even the best athletes have had their fair share of tough days. Despite how hard they work, various factors may come into play that dampen their performance. Mikaela Shiffrin had to face such a situation at the 2022 Winter Olympics.
ADVERTISEMENT
Article continues below this ad
Shiffrin's performance at the Beijing Olympics
ADVERTISEMENT
Article continues below this ad
Athletes often follow strict and fixed schedules, more so if and when they compete in international events. Following such a challenging routine can be stressful. However, world-class athletes are accustomed to adhering to a routine.
But life can throw unexpected challenges at someone that one may find difficult to cope with. These issues can manifest irrespective of international meets or how good an athlete is.
Shiffrin faced a similar situation when she struggled at the Beijing Winter Olympics. After crashing in the opening run of the giant slalom race, she pulled another DNF in the first run of the slalom race after skidding and missing a gate.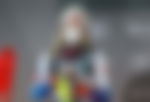 After the event, she said, "It makes me second-guess the last 15 years, everything I thought I knew about my own skiing and slalom and racing mentality."
Her frustration seemed justified, as it was her best event, and she got disqualified within five seconds of her first run.
After losing her balance, she sat on the spot for some time before descending the course and meeting the reporters. In an interview in April, finally opening up about the thoughts racing through her mind at that point in time, the three-time Olympic medalist revealed, "I was trying to figure out how I could disappear from the mountain and melt under the fence."
She recorded a third DNF in the alpine combined event. Her performance in the remaining events was not very impressive either, as she finished 9th in the super-G and 18th in the downhill.
Factors affecting the performance of Mikaela Shiffrin
The last two years have not been easy for the athlete. Shiffrin had to face many difficulties during the time leading up to the Winter Olympics. Among them, the sudden demise of her father just before the pandemic was the most harrowing.
Furthermore, other factors may have contributed to the heightened stress levels of the athlete at any given point. These stressors accumulate over time and can thwart an athlete's performance during events.
ADVERTISEMENT
Article continues below this ad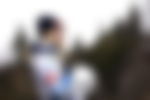 Shiffrin perceives the emotion well when she adds, "It's not something you come to terms with or accept or process. But you move forward. You literally just put one foot in front of the other."
Mikaela has won 74 World Cup races, of which 47 World Cup are in slalom alone. It makes her the skier with the most World Cup titles in a single discipline.
ADVERTISEMENT
Article continues below this ad
WATCH THIS STORY- Lindsey Vonn Did a Pre-Race Speed Check With Max Verstappen at Miami Grand Prix
In recent times, athletes have willingly come forward to share their struggles with mental health. It is a much-needed departure from the emphasis only on physical fitness. It has highlighted several issues concerning mental health and the extent to which it can impact the well-being of a person.