WATCH: Lindsey Vonn Did a Pre-Race Speed Check With Max Verstappen at Miami Grand Prix
Published 05/09/2022, 8:45 AM EDT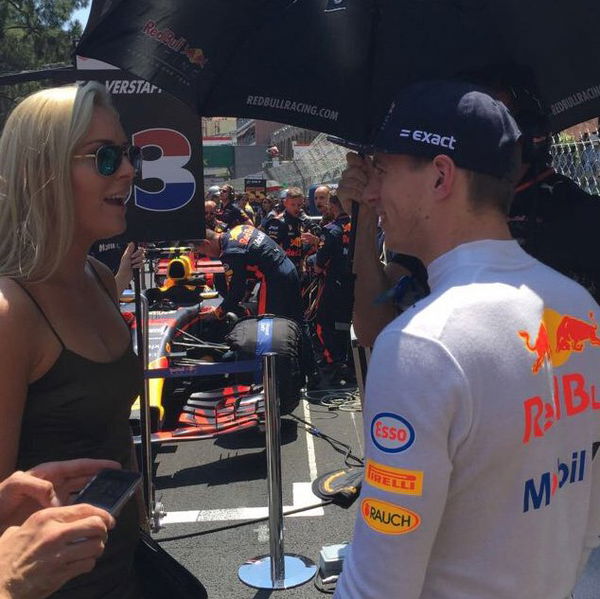 Current F1 World championship number one, Max Verstappen, was a child prodigy, roped in by Red Bull Racing at a very young age. He was promoted to the F1 directly from F3 at 17. His debut race was the 2015 Australian Grand Prix, in which he partnered with Carlos Sainz Jr. under the Toro Rosso banner. The following year, Red Bull promoted Max to Red Bull Racing in the Spanish Grand Prix, a race he won. But speaking about more recent events, we saw former Olympic champion, Lindsey Vonn, with the Red Bull driver.
ADVERTISEMENT
Article continues below this ad
The two hung out together and engaged in a friendly competition containing reflex challenges.
ADVERTISEMENT
Article continues below this ad
Lindsey Vonn competes with Max Verstappen
Red Bull is arguably one of the most famous brands on the planet. Originally an energy drink, the brand has left a mark on almost every sport. They either sponsor an athlete or a whole team. They are also the owner of the German soccer club, RB Leipzig. To add to their glorious portfolio, Red Bull currently sponsors two of the biggest sporting personalities in the world.
Former Olympic champion skier Lindsey Vonn and current F1 world champion Max Verstappen, both have ties with the company. While Vonn's primary sponsor throughout her career was Red Bull, Max is the primary driver of their F1 team.
During the recently concluded Miami Grand Prix, the two athletes partnered up for a promotional video. The duo engaged in some reaction tests to see who had the better reflexes, the skier or the driver.
 

View this post on Instagram

 
Vonn tried to disturb Max as he showed off his juggling skills first off. The first challenge was the ball drop. The duo took turns trying to guess which ball will drop and catch it before it hit the ground. Both athletes struggled, but Max failed hilariously. Next up was the ruler drop challenge. It was a similar challenge to the previous one, but there was just one ruler. The athletes had to use just their index finger and thumb to catch the ruler as quickly as possible after being dropped.
Vonn was on fire as she caught the ruler almost immediately, barely a centimeter from one end. Safe to say, Vonn won both the challenges.
But in the event that mattered most, Verstappen stepped up and won the Miami Grand Prix by over 3 seconds.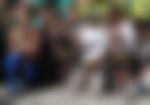 When Lindsey almost became an F1 racer
ADVERTISEMENT
Article continues below this ad
Vonn is one of those athletes who are just too good to be tied to one sport. There was a time when Red Bull made an offer, and she almost became an F1 racer! One can almost imagine her coursing through a Formula 1 race circuit, much like her skiing circuits. Unfortunately, she was not on board with the offer.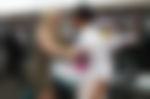 Talking about the opportunity, Vonn said she was thinking of a possible career switch and becoming an actual F1 driver. But she couldn't, as they wanted her to commit for three years. They put up a lot of conditions, and not getting pregnant was one of them. This proposal proved to be the deal-breaker in what could have been a sensational move.
ADVERTISEMENT
Article continues below this ad
However, it was fun to see the two Red Bull athletes spend time together and engage in some fun-filled activities.
Watch this Story: Carlos Sainz Dazzles Ferrari F1 Teammate Charles Leclerc With His Karaoke Skills in Bahrain