"So Much Negativity"- Lindsey Vonn Opened Up on Strained Relationship With Her Father
Published 06/18/2022, 8:30 AM EDT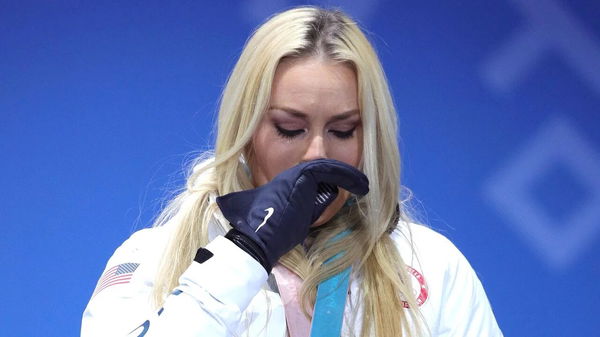 The path to success is never a straight line, and every athlete goes through ups and downs, no matter how good they are. It's their support system that helps them get through the lows, and not get disheartened by a loss. For Lindsey Vonn, her father was never the voice of encouragement when she didn't win gold.
ADVERTISEMENT
Article continues below this ad
The alpine skiing icon's father was the one who got her to fall in love with the sport. But their relationship has always been a little contentious, even during the few years when they didn't speak at all.
ADVERTISEMENT
Article continues below this ad
Lindsey Vonn on her estrangement from her father
The Olympic champion and her father, Alan Kildow, had been estranged for years because of Lindsey's marriage to her ex-husband, Thomas Vonn. Their wedding took place in September 2007, but according to Lindsey, they had a difficult relationship even before that. A few months before the 2006 Turin Olympics, Vonn opened up to the Denver Post about her father.
"He always supported me when I did well, which was 90 percent of the time, but when I didn't, he didn't handle it very well," Vonn said. "It was so hot and cold. It was so much criticism and so much negativity, and it was really hard to balance my emotions."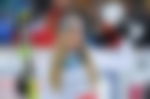 Four years after her marriage, Lindsey reached out to her father about the divorce. From there, they started rebuilding their relationship little by little. Even though he missed Vonn's victory at the Vancouver 2010 Olympics, he was in the stands for her last Olympic run at Pyeongchang.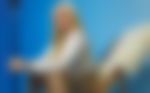 His reaction to Vonn's bronze in the downhill gives us more insight into their relationship. "It's great skiing, but it reminds me of something that Buddy Werner used to say,'' Kildow told USA TODAY Sports. "He said there's two places in the race, first and last, and I only want one of them.''
Who is Alan Kildow?
Lindsey Vonn's father, Alan Kildow, is an attorney. But before his switch to law, Kildow was an avid ski racer. He won the junior nationals before a knee injury cut his promising career short at age 18. Nevertheless, he passed on his love for the sport to his daughter, putting her in a pair of skis at just 2 years old.
ADVERTISEMENT
Article continues below this ad
 

View this post on Instagram

 
Kildow's ski coach was Erich Sailer, a member of the U.S. Ski and Snowboard Hall of Fame. And when Vonn started showing interest and skill in the sport, he moved the family to Minneapolis so she could also train under Sailer.
ADVERTISEMENT
Article continues below this ad
Lindsey Vonn's mother, Linda Krohn, had five kids with Kildow, Vonn being the oldest. However, in 2003, they separated. When Vonn filed for divorce in 2011, she turned to her father for support. Being a lawyer and a divorcee himself, he guided her through a difficult time in her life and the two reconnected.