Swedish Freeskier and Olympian Jesper Tjäder Broke the Guinness World Record for the Longest Rail Grind on Skis
Published 06/14/2022, 12:06 PM EDT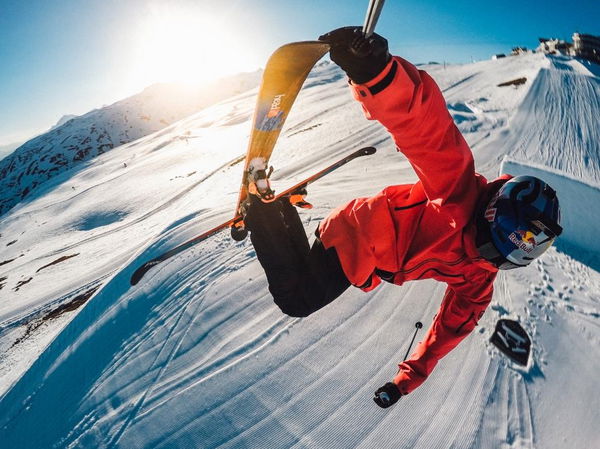 On May 9, Swedish freeskier Jesper Tjäder set a new Guinness World Record for the longest rail grind on skis. Previously, the record was held by legendary free-skier Tom Wallisch, who set it at 128.7 meters, or 422 feet, in 2016. Now, after six years, Tjäder wrote freeskiing history by smashing Wallish's record. 
ADVERTISEMENT
Article continues below this ad
He completed a rail measuring 154,49 meters aka 506 feet and 28 inches at the Skistar Resort in Åre, Sweden. That's about one and a half times as long as a football pitch.
ADVERTISEMENT
Article continues below this ad
How did Jesper Tjäder achieve this feat?
Breaking a Guinness World Record is no child's play. It took Tjäder three days and one hundred and twenty-seven attempts to achieve the record. "I've done a lot of tricks on rails before, but never near such a long rail as this," explained the 28-year-old freeskier. 
"I felt like that would be a good mission to have, and when Tom Wallisch broke the record it looked insane. So, I thought I have to try that too." Tjäder represented Sweden at the last three Winter Olympics, scoring the bronze in the slopestyle freeskiing event at the Beijing 2022 Olympics.
Tjäder picked up skiing when he was just three years old. He has bagged many awards in his career. Like the IF3 Rookie of the Year in 2011, The 2011 Best Rail Skier of the Year, and The 2012 Park Shredder of the Year awards from the Transition Winter Awards. He even has a People's Choice Award.
"Being the official Guinness World Record holder feels pretty cool. I have dreamt about it since I was a kid. This rail was a hard challenge, and my guess was that it would take about 525 attempts, but it went way easier than I expected." he told RedBull.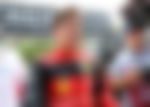 Behind the scenes of the world's longest rail
Earlier in May, work started in Stendalen in Åre, Sweden, in building the world's longest rail, just over 531 feet. Tjäder jumped on the rail at a speed of about 77 kilometers per hour  and landed with the leading ski on the rail 8 meters in. 
ADVERTISEMENT
Article continues below this ad
According to RedBull, the time Tjäder spent sliding down the rail could have melted the base of his skis. He even brought along backup skis for the challenge! It took a massive amount of maintenance to keep the rail standing for three days.
To keep the in-run hard and fast for Tjäder to hit the kick with a maximum amount of speed. He needed enough momentum to hurtle down all 162 glorious meters down the rail. For this, they needed around 72 kilograms of salt.
ADVERTISEMENT
Article continues below this ad
Incredibly, he surpassed Tom Wallisch's record by 25.8 meters!