"Better Than Anyone Else": Serena Williams Level of 'Domination' Against the Big Three, Iga Swiatek Heaps Praise on Mikaela Shiffrin After Her 87th Win
Published 03/12/2023, 6:22 AM EDT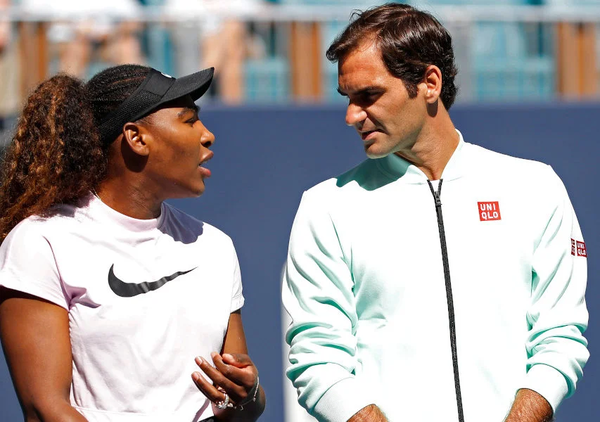 On 11th March 2023, Mikaela Shiffrin won her 87th World Cup title, engraving her name in history. The victory also caught the attention of the tennis star Iga Swiatek. Congratulating Shiffrin, Swiatek made an interesting comparison of Shiffrin with Serena Williams.
Like Shiffrin, Serena Williams has also dominated her sport, winning 23 Grand Slam titles and forging history. Swiatek made this comparison in a press conference after Shiffrin's victory. Praising Shiffrin's prowess, the tennis star also related how she had virtually connected with Shiffrin on Instagram. With this, she not only compared the alpine skiing legend to Serena but also to 3 tennis legends. So what was this intriguing comparison?
Iga Swiatek's comparison of Mikaela Shiffrin with Serena Williams
ADVERTISEMENT
Article continues below this ad
The tennis legend gave her views on Shiffrin in response to a question on whether there was any tennis equivalent to Mikaela Shiffrin. Swiatek's reply was, "Well, any of the  Big Three guys and Serena I think." By the Big three, it seems that Swiatek is referring to Roger Federer, Rafael Nadal, and Novak Djokovic.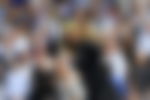 Continuing, she implied how Williams was different from the Big Three who competed against each other. Her perspective on Williams was, "She's dominating. She's better than anyone." This can be seen by the fact that Williams won more Grand Slam titles than Federer and held four tennis titles at the same time twice- once in 2002-2003 and once in 2014-2015.
Also, the fact that Williams has won gold medals for tennis in both the singles and the doubles categories in the Olympics gives Williams an edge over the three tennis legends. While Williams has won 4 gold medals in the Olympics, Novak Djokovic has won 0 gold medals and Rafael Nadal has won 2 gold medals in the Olympics. This clearly indicates how Williams has dominated.
Further, Swiatek praised Shiffrin's huge talent. Talking about how Shiffrin deserved to win, Swiatek told how she had still not met the alpine skiing legend. So how did Shiffrin achieve this massive 87th victory? Read on to find out!
A glimpse of Mikaela Shiffrin's amazing 87th victory
This race took place at Are in Sweden. In the first half of the race, Shiffrin achieved a lead over other competitors. However, in the second half of the race, competitors such as Wendy Holdener and Anna Swenn Larsson gave her stiff competition.
ADVERTISEMENT
Article continues below this ad
Afterward, Shiffrin managed to maintain her lead despite the tough competition in the second half of the race. Later, she achieved a victory by a narrow margin over Wendy Holdener who was 0.92 seconds behind, and Swenn Larson who was 0.95 seconds behind. Through this win, Shiffrin surpassed Ingemar Stenmark's record of 86 World Cup wins clearly showing how she dominated the sport. Jubilant fans reacted to Shiffrin's achievement on this red letter day.
ADVERTISEMENT
Article continues below this ad
Watch This Story: Skiing Legend Mikaela Shiffrin opens up on Emotional Reality Behind ABFTTB on Her Helmet 
Spiatek's words once again indicate Shiffrin's tremendous dedication and immense contribution to alpine skiing. How are you inspired by Shiffrin's journey? Share your views in the comments section.
Edited By: Jayant Chhabra