WATCH: Alpine Skiing Power Couple Mikaela Shiffrin and Aleksander Aamodt Kilde Take Over Beach During Vacation
Published 05/12/2022, 9:30 PM EDT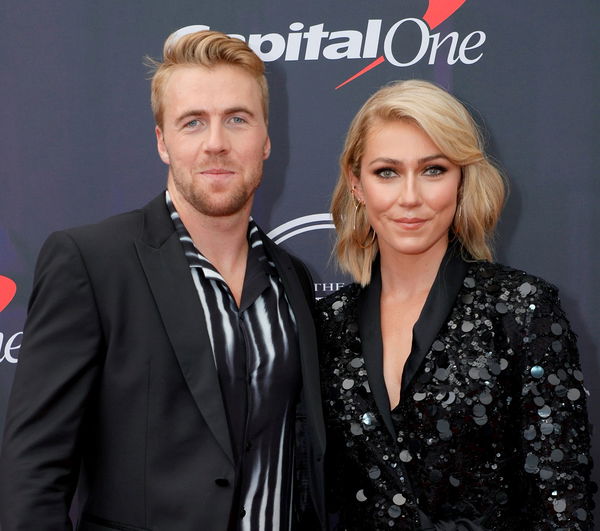 Vacations help provide some relief from a monotonous existence. However, world-class athletes often miss out on vacation time with their families owing to hectic schedules. But they find respite by taking little trips with their loved ones whenever they can. In a similar vein, Mikaela Shiffrin posted a video of her playing beach soccer with her boyfriend, Aleksander Aamodt Kilde, on Twitter.
ADVERTISEMENT
Article continues below this ad
Shiffrin and Kilde play beach soccer during vacation
ADVERTISEMENT
Article continues below this ad
In the video, Shiffrin displays some serious skills on the beach. Mikaela has possession of the ball throughout the first half. She even performs a Maradona turn to beat her boyfriend, leaving him trailing behind.
However, at the 20-second mark, she passes the ball on to Kilde. The scenario changes once he takes possession of the ball.
Much like her, Aleksander packs some impressive soccer skills and owns Mikaela after she voluntarily passes the ball to him.
The three-time Olympic medalist tries to shield her 'opponent' but fails when he almost nutmegs her. However, Kilde could not pull off the skill entirely as the ball rolled past the left foot of Shiffrin, missing the mark narrowly.
READ MORE- "And I Said No"- Olympic Gold Medalist Lindsey Vonn Reveals Her Favorite Prized Possession
And although his chance to pull off the nutmeg was unsuccessful, he moves past her defenses swiftly. Even though it was not a competitive match between the couple, it still shows how impressive their skills are. The video also captured some outstanding footwork from both players.
It illustrates that a person can possess various skills in different sports. It is only a matter of honing these skillsets to climb up the ladder.
Performance of Mikaela Shiffrin this season
Shiffrin struggled to keep up at the Beijing Winter Olympics after DNF in three events, including the slalom race. Additionally, she did not secure a medal in the other two events, finishing 9th in the super-G and 18th in the downhill event.
After skidding and missing a gate in the slalom race, she famously came forward to speak to journalists. She said, "It makes me second-guess the last 15 years, everything I thought I knew about my own skiing and slalom and racing mentality."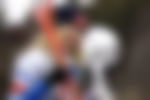 However, in a recent interview, the skier said, "It's not something you come to terms with or accept or process. But you move forward. You literally just put one foot in front of the other."
ADVERTISEMENT
Article continues below this ad
It feels that the athlete is doing just that, and she looks content playing beach soccer with her significant other.
After the Winter Olympics, Shiffrin secured the World Cup's overall title marking her fourth overall title. It also ties her for the American record with Lindsey Vonn.
ADVERTISEMENT
Article continues below this ad
WATCH THIS STORY- Lindsey Vonn Did a Pre-Race Speed Check With Max Verstappen at Miami Grand Prix
Shiffrin has had an iconic run as a skier, winning 74 World Cup races. Of these, 47 are in slalom alone, making her the skier with the most World Cup titles in one event.