"Women Who Weigh Half as Much as You Do": Lindsey Vonn Once Opened Up on Feeling Insecure Next to Models at Met Ball
Published 08/28/2022, 10:15 AM EDT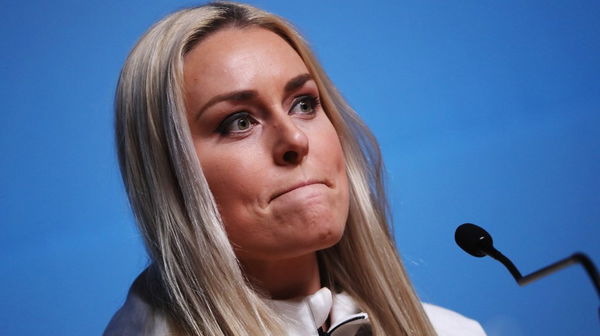 Lindsey Vonn, the retired elite skier, three-time Olympic medallist, with a record 82 World Cup victories and many other titles can best be described by the proverb, 'Fall down seven stand up eight'. The fearless star embraced adversities with endurance and grace. Setting her eye on the skies at the age of three, her grand goal to make herself a name synonymous with skiing was what her every breath chanted. While excelling in the sport was the battle in front of her eyes, little did she know that there was another one waiting after her first momentous Olympic win in 2010.
Vonn was first uncomfortable with the attention and celebrity status that her Olympic victory brought her. She faced questions about her self-image. However, be it skiing or life, she knows the art of striking a fine balance between accepting and fighting the challenges thrown at her. So, how did she deal with it?
ADVERTISEMENT
Article continues below this ad
Lindsey Vonn and her Olympic medal weren't enough
After years of relentless effort and holding on to hope, the skiing smart clinched her first gold in the 2010 Olympics. It was one such significant win that made all her effort worthwhile. Claiming the top position on the podium with her chest held high was a moment she struggled for. She finally had it all.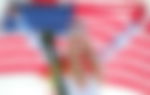 Eventually, Vonn had to do more public appearances with press and red carpet events. Sadly, she had felt out of place noticing that she didn't look like others around. "Definitely. It was hard to go to the Met ball [last May], with people who eat lettuce and a Diet Coke for dinner. It's difficult to be at events with a room full of women who weigh half as much as you do. That's always tough."  She said in an interview in 2014.
She also added with a touch of humour that, "I don't envy them, though, because so many of them are skinny-fat. They have more cellulite than most people. I feel like I need to give them a cheeseburger. It's sexy and beautiful to be strong." expressing that being strong is beautiful.
Vonn does it with style
The skiing great is a person of wisdom and grace. Self-awareness is the biggest tool she wields whenever she is faced with a challenge. Besides, her brutal honesty makes the tool all the more powerful.
 

View this post on Instagram

 
ADVERTISEMENT
Article continues below this ad
Her quest to liberate herself from the lingering thoughts drove her to realise that it was disturbing to conform to anyone else's idea of what was feminine or beautiful. She also said that she tried but didn't do her any favours. Moreover, she strongly advocated that it was not necessary to be thin to be beautiful. "There is beauty in strength. Being strong can empower you to get more out of life — physically, emotionally, and mentally." she said while promoting her book, "Strong is the New Beautiful." in 2016.
Watch This Story: Tom Brady's Wife and Model Gisele Bundchen Intimidated Ski Legend Lindsey Vonn During Their Event Once
ADVERTISEMENT
Article continues below this ad
It doesn't stop there. She also handled her post-retirement void with thoughtfulness. "A part of me is missing when I can't ski, but I've learned there's more to define me and make me happy, like stand-up paddling and Jet Skiing—things I'd never done before." she shared in an interview in 2014.
Whether it is dealing with her sporting career, self-image crisis, post-retirement blues , the alpine skiing maestro does it with style.
Edited By: Vibhanshu Kumar