Did Olympic Legend Usain Bolt Change His Real Name to Gain Popularity?
Published 11/04/2021, 9:30 AM EDT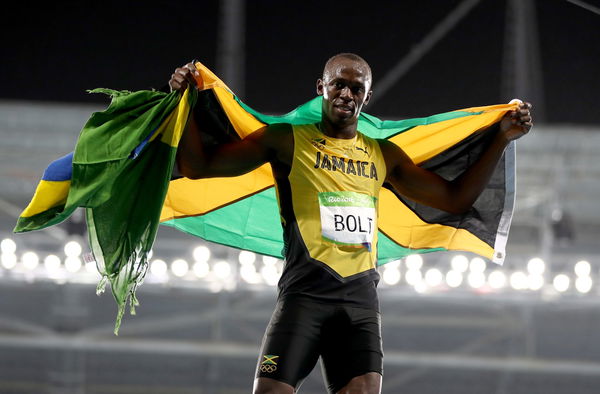 ---
---
The eight-time Olympic gold medalist, Usain Bolt, is a well-known name around the world for his incredible speed. However, many doubt if Usain Bolt is his original name after all.
ADVERTISEMENT
Article continues below this ad
Some think it can not be a coincidence that 'Bolt' is the original name of the World's fastest man. Interestingly, it is his original name; however, he might have changed it a bit. The Jamaican sprinter's real name is Usain St. Leo Bolt. Here is the reason why legendary Bolt changed his name.
ADVERTISEMENT
Article continues below this ad
The real reason behind Usain Bolt altering his name
35-year-old, Usain, was born and brought up in Jamaica. Bolt's parents, Wellesley and Jennifer Bolt had named him Usain St. Leo Bolt. It is indeed an interesting coincidence that the insanely fast man was born in the 'Bolt' family. 
The word Usain is a variation of the popular Arabic name, Hussain, which refers to "beautiful", "handsome" and "good". Whereas the surname Bolt is a common family name around the world. Bolt is also a nickname for a powerfully built person, but after his insane career, the word Bolt has become synonymous with the Jamaican sprinter.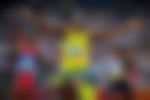 The reason why Bolt removed "St. Leo" from his name was not to target any kind of fame but simply to shorten his lengthy name, making it easy for people to remember.
Even after retiring from the track, Bolt is the dominator. No athlete in the world has surpassed his unbelievable world record time in 100m and 200m.
However, he did not forget the importance of his middle name.
Usain named son after his middle name
ADVERTISEMENT
Article continues below this ad
In 2020, Bolt welcomed his twin sons to the world. Interestingly, Bolt named one of his sons, Saint Leo, after his middle name. Notably, he named the other Thunder Bolt.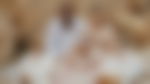 Bolt's children's name is a reminder of his legacy, in a way. He named his first child Olympia Lightning Bolt, remembering his Olympic journey and incredible speed. What do you think about Usain shortening his name?
ADVERTISEMENT
Article continues below this ad