How Did Florence Griffith Joyner (FloJo) Die?
Published 12/22/2021, 2:28 PM EST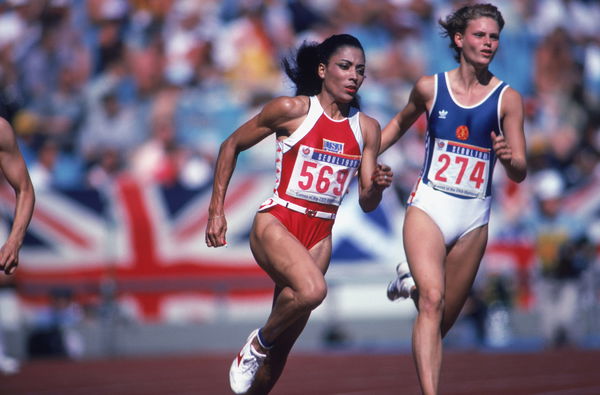 ---
---
American athletics legend, Florence Griffith Joyner, is remembered to date for her extraordinary contribution to the tracks and field sport. Even in 2021, Florence Griffith holds the world's fastest time.
While she had a rewarding career, it did not last too long. Sadly, the sprinting star left the world too soon. She was just 38 when she died.
Florence Griffith Joyner died in her sleep
Florence started her journey in track and field when she was in elementary school. Notably, Griffith had her first Olympic appearance during the 1984 mega games, where she secured the silver medal. Going forward in her career, Griffith clocked the world's fastest time in women's event at 10.49 seconds. Interestingly, no one has surpassed this to date.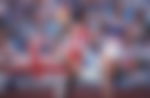 The world lost the fastest women in 1998, to cavernous hemangioma. Due to her disease, an avascular brain abnormality, she was prone to seizures. Unfortunately, Florence
died
of suffocation in her own sleep after suffering from a seizure. Notably, she had experienced seizures a few times before also in 1990, 1993, and 1994.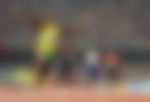 A look back at Flojo's iconic career
Florence Griffith Joyner had an astonishing career, changing the sport with her unbelievable skills on the track. Remarkably, her records are not only unbroken in 100m but also in the 200m race, as she had clocked the world's fastest time of 21.34 seconds.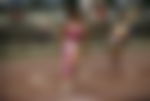 In her Olympic outings, Florence had clinched three gold medals, showcasing her dominance in 100m, 200m, and 400m races. While she had also secured silver medals in 200m and 400m races.
The American sprinting icon has not only inspired women athletes with her skills but has also influenced many with her confident fashion. From her clothes to long nails, Flojo started the now prevalent style in women athletes in track and field. Although she is not alive anymore, her work and glories in the sport are still looked up to by female athletes.