Ditched by His Friends in Team Sports, Retired Man Channeled His Inner Usain Bolt and Became the Fastest 71-Year-Old in 2022
Published 01/20/2023, 12:15 PM EST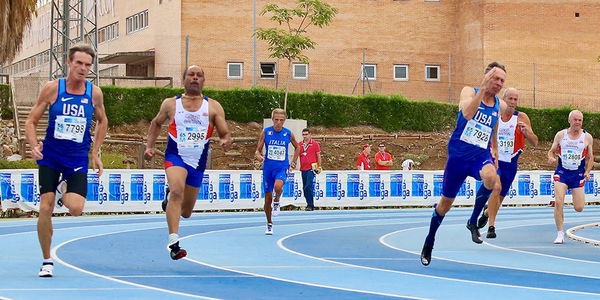 Growing up, we often get caught up in our lives and grow apart from the ones who were once close to us. The same was the case with Michael Kish. However, the reason for the growing distance between Kish and his friends wasn't his busy life. It was what he chose to do in his free time.
At one point in time, Michael Kish and his friends' hangout routines included some or the other active sport. However, with time, Kish noticed how his friends started giving different excuses to ditch the plans. These excuses usually surrounded aches in some or the other part of the body and became more apparent after Kish's 60th birthday. Not ready to give in to his old age and say goodbye to his active lifestyle, Kish decided to switch to individual sports instead of team sports.
Michael Kish rekindled an old sporting flame
ADVERTISEMENT
Article continues below this ad
Born in New Jersey, Michael Kish is a 71-year-old middle school special education teacher. When Kish's friends were unable to keep up with his active self due to their aging physique, Kish turned to individual sports. He found his way back to the tracks a decade ago after coming across a 2012 New Jersey Senior Olympics.
Returning to the tracks after several decades, Kish had no idea how and what he was supposed to do. The only strategy he had in mind was to run as fast as he could during his initial races after the return. Later, Kish went through various YouTube videos to brush up on his knowledge about the techniques and stance.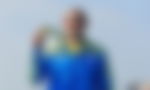 Being a rookie again, Kish finished 200m in a record time of 29.2 seconds, securing the second position. Talking about his mindset at the time, Michael Kish said, "It's amazing. I had no clue where I was going to go with this. I just wanted to do as well as I could."
ADVERTISEMENT
Article continues below this ad
Channeling his inner Usain Bolt
Once Michael Kish got the hang of it, there was no turning back. Having self-taught himself, Kish put all the knowledge he gained from the videos to practical use. With consistent strategic training, Kish was able to improve his timing and performance over the years. He was able to finish 100m at the lightning speed (for someone above the age of 60) of 13.47s and 200m in 27s.
"My rankings and my times have gotten better as I've gotten older. That's what I look for at the end of the season is where I'm ranked. It's motivating for me because it makes it more competitive," said the sprinter. In 2021, Kish ranked no.1 in the world in men's 100m and 200m in the 70-and-over group.
ADVERTISEMENT
Article continues below this ad
Watch This Story: From Joe DiMaggio to Wayne Gretzky- Most Outstanding Statistical Accomplishments in Us Sporting History
Kish's spectacular performance has left netizens swooning over his speed. It makes one wonder what his future would've been like had his talent been discovered during his youth. Kish's story yet again proves that age is just a number. It also serves as an inspiration to those who limit their opportunities and hold themselves back, thinking it's too late.
Edited By: Abhishek Kumar