"Most Athletes Do It for Finances": Elaine Thompson-Herah's Former Coach Slams Her MVP Track Club Departure
Published 10/26/2021, 1:15 PM EDT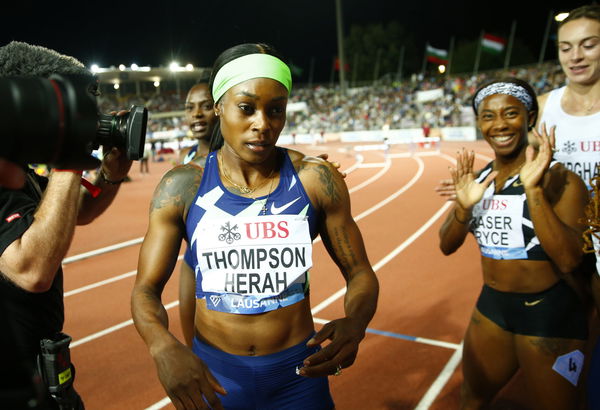 ---
---
Elaine Thompson-Herah is presently the fastest woman alive. With her recent performances, she has left everyone speechless. However, Stephen Francis, her former coach, recently commented upon her leaving her track club for money. Is it really true?
ADVERTISEMENT
Article continues below this ad
Elaine is a Jamaican sprinter with countless feats under her belt. The 29-year-old specializes in 100m and 200m races. Notably, as a five-time Olympic champion, she has a tremendous amount of experience when it comes to competing in cut-throat competitions.
ADVERTISEMENT
Article continues below this ad
Exhibiting consistency, she has given out some mind-blowing performances this year. Starting her season with the Tokyo Olympic gold in 200m as well as a gold in 4x100m relay is one such example of many.
What does the former coach say about Elaine?
Having trained such a legendary figure, Stephen Francis knows Elaine more than anyone. During an interview, he addressed a couple of important points while talking about Elaine's departure from the MVP club.
He detailed, "I have no idea about that. What I do know again is that a lot of athletes seem to not remember basic math and some people say that they always learn at 100 is zero right. I think every athlete should understand that your time at the top level or high level is very very short no matter what sport it is." These were some really tough words from the 43-YO coach who dropped the idea of working as a finance manager to build athletes.
"Because whatever performance you achieved this year, next year, you don't count it. You have to achieve it again you know. So I will say in summary that most athletes from what I've heard who have made changes, do it because of finances. Messi left Barcelona because of finances. Ronaldo left Juventus just because of finances. Everybody, athletes in general try to maximize earnings. Many times they're unsuccessful and I would not be surprised if this was the case here," he added.
Watch this story- A Day in the Life of a 17-YO Usain Bolt
Sprinting icon and her glorious profile
ADVERTISEMENT
Article continues below this ad
Elaine Thompson recorded her personal best of 10.54 seconds when she recently competed in the Prefontaine Classic. This timing brought her extremely close to breaking the world record held by Florence Delorez Griffith Joyner, also known as Flo-Jo. She clocked an incredible timing of 10.45 in 100m during her active days of competing.
No other athlete has been able to break this record over the course of time. In addition to this, the legendary American had also created a world record in 200m by achieving a timing of 21.34, which was again closely tied by the Jamaican when she competed in Tokyo with a timing of 21.53.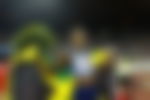 Keeping in mind the amazing feats Elaine has had over the period of time, her departure will definitely create a void in the club. However, finances are surely an important aspect of every athletes' career. What do you think the future holds for this sprinting icon?
ADVERTISEMENT
Article continues below this ad
READ ALSO- 'They Skipped Me'- Elaine Thompson-Herah Reveals How a Mishap Nearly Derailed Her at Tokyo Olympics 2020