Most Decorated Athlete Allyson Felix Receives SI's 2022 Muhammad Ali Legacy Award Post Retirement
Published 12/12/2022, 12:45 PM EST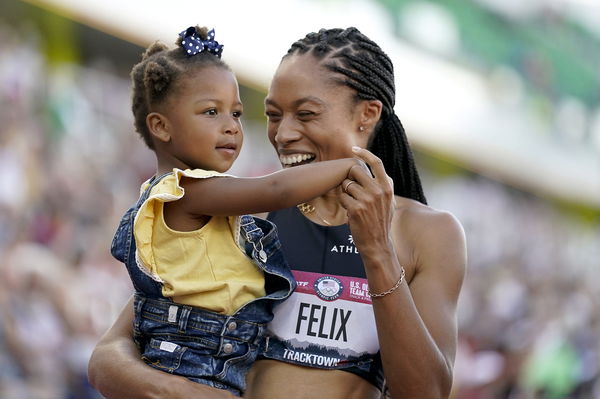 Winning 11 medals in the Olympics, Allyson Felix continues to inspire many even after her retirement. Currently serving as a member of the International Olympic Committee, Allyson recently secured SI's Muhammad Ali's Legacy Award in 2022. What made it more special was that it was her mentor Jackie Joyner Kersee who gave her the award. Speaking about the prestigious award, Alyson disclosed her reasons for motivation and struggles. 
Allyson Felix's statements reveal the challenges she faced in her career as a mother and a woman. Her words also reflect her strong stand and the hard choices she had to make. She also explained that by speaking up, she brought about a significant change for herself and for other women. 
Allyson Felix's Motivational Words and the Real Story of Her Struggles 
ADVERTISEMENT
Article continues below this ad
"I am so incredibly humbled to receive this award", the athlete admitted. Continuing, she narrated how in the beginning, she only raced in the Olympics for medals. Later, she expressed how her pregnancy changed her perspective. "I didn't know my why until I was pregnant with my daughter Cameron. She showed me my why."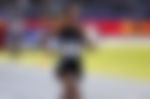 Recalling her struggles Allyson divulged,
"I'll never forget standing on the track at 4 am, pregnant, cold, and in the dark…"
Further, she added that she hid her pregnancy from Nike so that Nike couldn't reduce her sponsorship earnings. She also trained in the early mornings so that people could not make out that she was pregnant. 
Continuing, Allyson spoke about how eventually, she finally told Nike about her pregnancy. She also requested Nike not to reduce her earnings during pregnancy. Surprisingly, Nike agreed to her request. However, this privilege was not provided to other female athletes. Allyson then remarked on how she used her voice for such athletes. "
Nike did the right thing and they provided maternity protection for all of their female athletes", 
she continued. 
ADVERTISEMENT
Article continues below this ad
The star athlete also spoke of her desire to witness equality in the world for her daughter.  "I would love for her to not have any limitations or think about anything twice because she's a girl", Allyson said. Continuing, she expressed that the thought of setting an example for her daughter made her work harder. 
Allyson Felix's Post-Retirement Plans 
The star athlete is focusing on managing the affairs of the organization 'Voice in Sports' where she is a board member. This organization connects female players with sports coaches and health experts. Allyson is also a part of partnerships with various brands such as Athleta and Clorox and actively promotes them on Instagram. 
ADVERTISEMENT
Article continues below this ad
Watch Now | Suni Lee, Mikaela Shriffin, Lindsey Vonn, Chloe Kim, Megan Rapinoe, Allyson Felix and Other Olympians Appear at ESPYS 2022 
Allyson's journey and struggles will always inspire women to speak up and confidently face challenges. As sports fans, we await to see Allyson's future accomplishments. 
Edited By: Jahnabi Choudhury