"Never Gone Past 800m": Usain Bolt Makes a Shocking Revelation on His Career
Published 10/30/2021, 10:27 AM EDT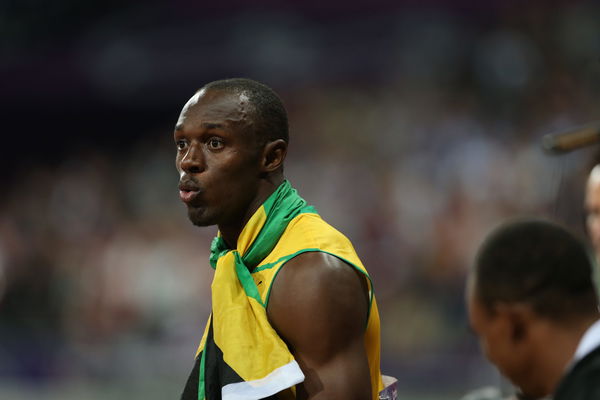 ---
---
Usain Bolt, the world record holder of 100m, 200m and 4x100m relay, has a lot about him that's still not very widely known. Perhaps the greatest athlete of all time, the Jamaican has never failed to impress the world with his talent. Having won 8 Olympic golds and 11 world championships, his feats serve as a source of inspiration to thousands.
ADVERTISEMENT
Article continues below this ad
Even though the news of him retiring from the sport was upsetting, Bolt never stopped chasing his other passions. As one of the dedicated Manchester United fans, he too dreamt of playing for the club. But because he couldn't, the former Olympian translated his love of football for a noble cause and captained World XI in the Soccer Aid 2020. His side beat England by 3-0, which further proved that more than a legendary sprinter, he's also a great leader.
But there's much more to his life's revelations.
ADVERTISEMENT
Article continues below this ad
Has Bolt ever run a mile?
Bolt has always participated and dominated in short sprinting events. He never really gave a serious shot to the long distances. In a recent talk show, the 35-YO revealed something very surprising on the same lines. The interviewer, Mr Cat enquired, "The story that I read, you've never run a mile, right? You've never run the distance of a mile. That's awesome. So, what's the longest you've run?
In response to which he agreed, "I mean, I've gone to 800 meters just in training, just for work, but I've never gone past 800 meters. I think they forced me to do it, I didn't want to."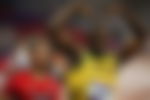 Clearly, he has never been a fan of lengthy distances. After having established a solid niche in his area of expertise, he probably did not wish to step out of that and run beyond 800m, as it appeared.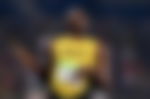 Sprinting icon- Usain Bolt
Before saying goodbye to the sport, the famously known 'Lightening Bolt' gained a number of remarkable achievements. A few of them are IAAF Athlete of the Year (six times), Best Track and Field Athlete of the Year ESPY (2010), and BBC Overseas Sports Personality of the Year (2008, 2009, 2012) awards. In addition to these feats, the fact that no other athlete has yet been successful at breaking his world records is a huge victory in itself.
ADVERTISEMENT
Article continues below this ad
But, when Mr Cat further asked, "Wait, so not even a jog? You've never run a jog mile or two miles?"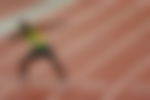 Usain Bolt's answer was, "I've tried, but my calf… I have scoliosis, I have really bad scoliosis. So, when I run for long distances, my back gets tight, and then it's like, yeah. So, I avoid running the long distances in track. But when I was younger, I did do one, five-mile run. And again, they forced me to do it."
ADVERTISEMENT
Article continues below this ad
Every athlete has a unique way to train and perform. Clearly, for Bolt, running long distances was never a part of either. No wonder he's still the fastest man alive.
Watch this story- A Day in the Life of 17-YO Usain Bolt