Team USA Reveals Shocking Details on Poor 4×100m Relay Result at Tokyo Olympics 2020
Published 10/19/2021, 10:42 AM EDT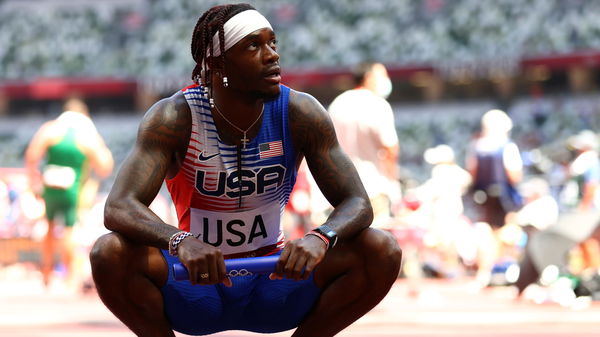 ---
---
Team USA has dominated the track and field, giving the world some of the most iconic performances over the years. However, at the Tokyo Olympics 2020, they had a major setback in the 4×100m men's relay event, as they failed to even qualify for the finals.
ADVERTISEMENT
Article continues below this ad
The men's relay team finished in the 6th position in the heats of the 4×100m men's relay race. Once considered favorites to clinch a place on the podium, a disappointing performance subjected them to inevitable criticism from fans.
ADVERTISEMENT
Article continues below this ad
Team USA finds answers for the failure at Tokyo Olympics 2020
When it comes to track and field, team USA has reigned dominance, alongside the Jamaicans. Going back in history from 1920 to 2000, they consecutively clinched the gold medal or made a podium finish, dominating the 4×100m relay event.
However, at the Tokyo Olympics 2020, the team faced an embarrassing exit in the heats, missing out on the opportunity to even compete in the finals. Leading the charge for Team USA was Trayvon Bromell, alongside Fred Kerley, Ronnie Baker, Cravon Gillespie, and Micah Williams.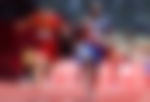 After the mega-quadrennial games ended, athletes tried to figure out what went wrong. In conversation with Track & Field News, the leadoff leg for team USA revealed, "It was just a matter of miscommunication about when to pass the stick." 
However, the athlete who ran in the third position had different thoughts on their failure. "Practice isn't the problem we have; it's just that we need a more consistent system. There are a lot of aspects to passing the baton, and if one of those aspects goes wrong, then you get messed up. That's something we've been doing over the last few years. We've just got to fix it."
Surely, it was not just the fault of athletes' coordination, but also less training and lack of guidance from coaches.
Wallace Spearmon replaced the coach at the last minute
2007 World Champion and retired American sprinter Wallace Spearmon was present in Tokyo as a council member. He, later on, revealed that athletes were coming up to him for guidance, even though he was not the coach assigned. "Some of the athletes were asking questions, and I told them, you need to ask your relay coach," he said.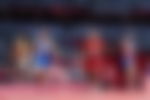 However, Wallace was later informed that he was supposed to be on the coaching staff. While he stepped up to help the team, it was a tough transition for athletes to change their coach at the last moment.
ADVERTISEMENT
Article continues below this ad
Even after having the world's fastest man in 2021, Trayvon Bromell, and stars like Noah Lyles and Fred Kerley, the team failed to put on a noteworthy performance. What do you think went wrong for Team USA?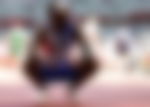 ADVERTISEMENT
Article continues below this ad