When Did 18-Year-Old Erriyon Knighton Start His Track Journey?
Published 05/04/2022, 11:15 AM EDT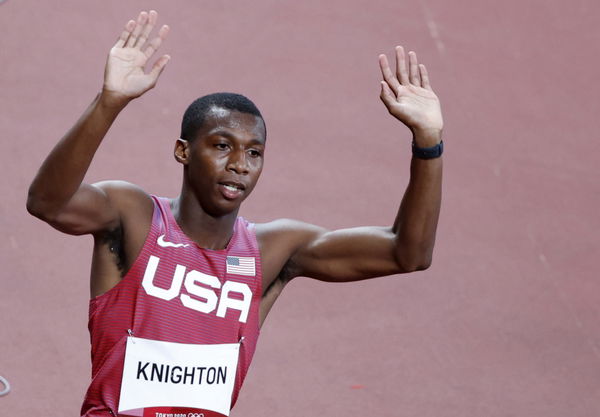 Erriyon Knighton is the talk of the town with his recent exploits. The 18-year-old may yet only be eligible for a driving license in some states, but he's already on the fast track to competing in the best competitions that the sport offers. And even though the athlete already has had a meteoric rise up the ranks, his achievements are ones that garner some attention. But how did the young star start in his athletic pursuit, and what is the story of his emergence?
ADVERTISEMENT
Article continues below this ad
The young athlete has risen to stardom after breaking records everyone thought were the pinnacle of athletic performance. Leaving Usain Bolt's records in the dust, Knighton has placed lofty expectations on himself. And despite all the high praise he has received, Knighton continues to deliver. The story of the athlete's entry into the sport is perhaps the most interesting part of it. Already earmarked as a speedy prospect for football, his shift into athletics saw a dramatic rise culminate in several records.
ADVERTISEMENT
Article continues below this ad
Erriyon Knighton's start in the sport
Knighton first made waves in 2021 when he obliterated Usain Bolt's U-18 and U-20 200-meter records, but the true story begins a bit earlier. Throughout High School, they touted Knighton as a football prospect for the wide receiver position. However, noticing his speed, one of his coaches asked him to consider switching to athletics as his primary. And three years later, Knighton stood on the cusp of marking history.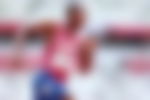 Knighton is a relatively new entrant to the sport as compared to most Olympic hopefuls. Having only trained for three years as a track and field athlete, he made the decision to turn pro in January 2021, and he hasn't looked back since. While comparisons to Usain Bolt have persisted since the very beginning, Knighton acknowledges and even welcomes the likeness.
The 6″ 3′ star is all too glad to have people size the both of them up. So much so that, when asked which athlete he most resembles, Knighton had a straightforward response. "Probably Usain Bolt, just because he's tall like me," he said.
Knighton's record so far
While the comparisons may be early, there is no reason to think of them as premature. Knighton is well on the way to competing with the sprinters' records and may even be gunning to go past them. Having successfully upended Usain Bolt's U-18 and U-20 times with a 19.84 run at the 2021 Olympic trials, Knighton is showing no signs of letting up.
The 18-year-old has recently clocked a 19.49 in the 200 meters sprint at Baton Rouge, Louisiana. In comparison, Usain Bolt never dipped below the 19.50 mark until just a day before his 22nd birthday. Erriyon Knighton has done it while still a teenager.
ADVERTISEMENT
Article continues below this ad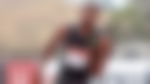 The young star has already managed to rack up some impressive sponsorships, including ones with sports manufacturer Adidas. The prodigy is now well placed to take advantage of his age and set the athletics world alight, but his rise seems more inevitable than avoidable at this point.
Recruited heavily by colleges to play football even now, the sprinter has managed to remain grounded throughout his journey. Said Knighton, "I believe if I work hard, I will eventually develop to be a world-class athlete. I'm soaking it all up, all the knowledge."
ADVERTISEMENT
Article continues below this ad
Watch This Story: How Erriyon Knight Broke Usain Bolt's World Record
And with age on his side, Knighton could well be placed to topple several records in the athletics world? But do you think he can handle the hype that surrounds him? Or do you think that he may crumble under the pressure?