Usain Bolt Reveals How Chicken Nuggets Helped Him Run the Olympic Record Race
Published 10/10/2021, 10:05 AM EDT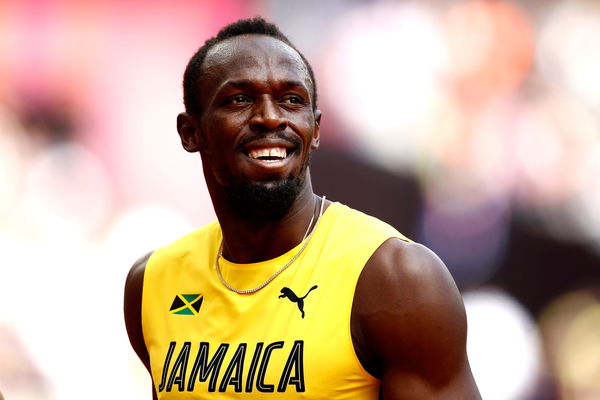 ---
---
The victories and domination of Usain Bolt in track and field are well known. He is still the king of the field, despite retiring in 2017; no one has surpassed his world records, which he established a decade ago.
ADVERTISEMENT
Article continues below this ad
When Bolt used to step onto the field, there were only a few who could even reach closer to him. The way he sprinted past his opponents wasn't just impressive, it was a sight to behold.
Most athletes credit holistic, healthy diets for their fitness achievements, but we know Bolt doesn't walk with the crowd! In fact, the meal that got the Jamaican sprinter his Olympic record was one that most sportspersons wouldn't eat at all, let alone before an Olympic event!
ADVERTISEMENT
Article continues below this ad
Usain Bolt ate chicken nuggets before his race
If anyone watched the 6'4 ft tall Bolt during the Beijing Olympics 2004, one would have wondered what he had for breakfast. He ran like the wind, clocking a record-breaking time of 9.69 seconds in the 100m race. Notably, that was the moment when Bolt secured his place as the king of the sprinting.
While most athletes would opt for healthy meals to boost their energy, Bolt went down a different road. In a recent interview, he revealed he ate chicken nuggets before his historic moment. Being in China, the Olympic legend had few options to eat from, so he choose a safe option from McDonald's.
"It was like chicken nuggets. In China, the food was different. It was a big canteen and there were a lot of different cuisines, and I'm like, 'yo, this is not gonna work.' Then they had a McDonald's set up nearby," Bolt said.
Bolt stunningly clinched three Olympic medals in 2008, while surviving on chicken nuggets. According to Bolt, he ate around 1,000 McDonald's famous chicken nuggets over his 10 days stay in the Olympic village. While it sounds unhealthy, it was a rather smart move by Bolt, as it was the only food his body was comfortable with.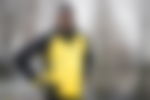 If Bolt had eaten foreign food, he might have fallen sick, and the world would not have seen the lightning Bolt's performance.
ADVERTISEMENT
Article continues below this ad
Did Chicken Nuggets help Bolt win?
Even Usain Bolt himself might not agree that chicken nuggets were the reason for him breaking three world records. It was a circumstantial decision for Bolt; if he had had better options, that would have suited his body, he would have chosen that.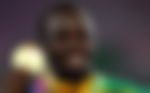 ADVERTISEMENT
Article continues below this ad
Undeniably, Bolt is gifted with magical skills, which no one can beat. And that's why he clinched the race on the insane diet.