When, Where, and How to Watch Doha Diamond League 2022?
Published 05/11/2022, 9:30 PM EDT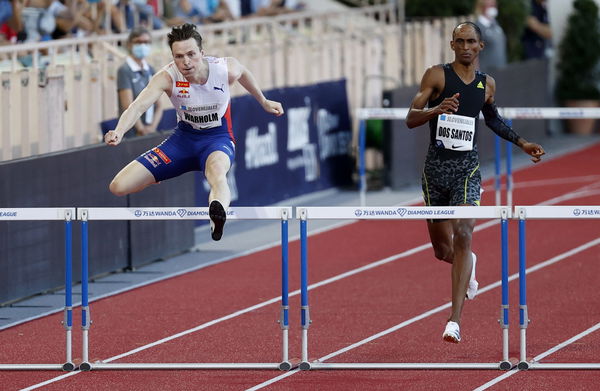 Less than two days until the kick-off of the 2022 Wanda Diamond League season opener in Doha. Notably, it will mark the first meet of the 13th series of the event. The excitement level rises as fans prepare to witness some of the best athletes go head to head in Doha. As we draw closer to the event, here is all you need to know about the same.
ADVERTISEMENT
Article continues below this ad
Where to watch the events?
ADVERTISEMENT
Article continues below this ad
With some of the leading athletes confirmed for the first meeting in the series, Doha is set to make history. The 400m hurdles are among the most anticipated events, with Olympic silver medalist Rai Benjamin, Olympic bronze medalist Alison Dos Santos and World bronze medalist Abderrahman Samba competing in it.
Additionally, fans will also watch the Olympic high jump winners Mutaz Barshim and Gianmarco Tamberi compete against each other in the meet.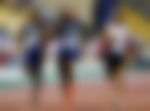 In the US, NBC Sports has the rights to broadcast the events. Viewers can live stream the events on Peacock on May 13th from 12 pm (ET) onwards. CNBC will also telecast the coverage of the events on May 14th, starting at 10 am.
Schedule of events
The timing of the program has already been scheduled. All the events have been converted to Eastern Time for convenience.
11:10 am — Pole Vault (Men)
11:23 am — Triple Jump (Women)
11:25 am — Shot Put (Women)
12:04 pm — 400m (Women)
12:15 pm — High Jump (Men)
12:17 pm — 3000m (Women)
12:35 pm — 400m Hurdles
12:43 pm — Javelin (Men)
12:49 pm — 800m (Men)
13:02 pm — 100m Hurdles (Women)
13:12 pm — 200m (Men)
13:23 pm — 1500m (Men)
13:36 pm — 200m (Women)
13:47 pm — 3000m Steeplechase (Men)
ADVERTISEMENT
Article continues below this ad
2022 Doha Diamond League calendar
13th May – Doha, Qatar
21st May – Birmingham, Great Britain
28th May – Eugene, USA
5th Jun – Rabat, Morocco
9th Jun – Rome, Italy
16th Jun – Oslo, Norway
18th Jun – Paris, France
30th Jun – Stockholm, Sweden
6th Aug – Chorzow, Poland
10th Aug – Monaco, Monaco
26th Aug – Lausanne, Switzerland
2nd Sep – Brussels, Belgium
7-8th Sep – Zurich, Switzerland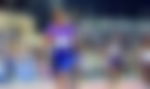 ADVERTISEMENT
Article continues below this ad
WATCH THIS STORY- Boxing Star Terrence Crawford's Daughter Claims Unbelievable Victory Even After Losing a Shoe at Starting Line
With numerous world-class athletes competing in the opening meet, it will be hard to predict who comes out victorious in each of these events. Besides, with rivals competing in each event, we're in for some blockbuster competition.