"Willing to See Where it Goes": Shelly-Ann Fraser-Pryce Settles Retirement Talks
Published 11/08/2021, 9:08 AM EST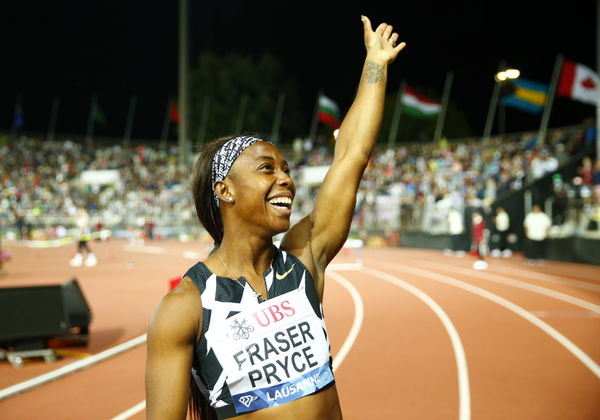 ---
---
The 34-year-old, Jamaican sprinter Shelly-Ann Fraser-Pryce, has been an unstoppable force on the track for decades. Popularly known as 'pocket-rocket', Shelly was expected to retire in 2022. However, after her stellar run in 2021, she has officially postponed it.
ADVERTISEMENT
Article continues below this ad
Shelly had an incredible outing in 2021, as he became the world's, third-fastest woman; She clocked the astonishing time of 10.60 seconds in the Diamond League meet.
ADVERTISEMENT
Article continues below this ad
Shelly-Ann Fraser-Pryce wants to break more records
The Jamaican sprinting legend made her mark at the Olympics for the first time in 2008 at Beijing Olympics. While many athletes her age have retired, Shelly has been consistent in the sport, now outclassing the younger generation as well.
Before Tokyo Olympics, Fraser-Pryce was planning to retire after the 2022 World Championship. Interestingly, she herself did not expect she could produce such extraordinary numbers.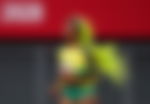 In a recent interview, Shelly revealed she has no plans of stopping now. She said, "At first, I said, 'Okay, 2022 was going to be it.' But then, I'm running a 10.6. I'm still competing at the highest level."
She further added, "I'm still breaking records and still winning medals. I'm still competing, and I'm competing aggressively and making an impact. So, right now, I'm willing to see where it goes after 2022. It's worth my time to see where this takes me. I never imagined that at 34, almost 35, I'd be running 10.6s. It's never heard of."
Shelly wants to continue to break barriers for other women
ADVERTISEMENT
Article continues below this ad
Shelly welcomed her son, Zyon, in 2017, and competed as a mother in her first Olympics in Tokyo. Astonishingly, she clinched two medals- gold and silver. In a world where women are expected to retire from their careers to look after their children, Fraser-Pryce is setting a revolutionizing example.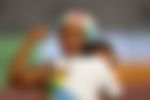 Talking about creating a better world for women, she said, "To be in this position and have this purpose, I believe it's necessary for me to continue to show other women that they, too, can break barriers. I want them to have that vision, and when they look in the mirror, they can see if it's not today, it can be tomorrow." 
ADVERTISEMENT
Article continues below this ad
Undoubtedly, she is a modern-day legend. However, what record do you think Shelly-Ann Fraser-Pryce will break in 2022?