Michael Phelps vs Usain Bolt: Who Has The Better Net Worth In 2021 ?
Published 10/02/2021, 12:31 PM EDT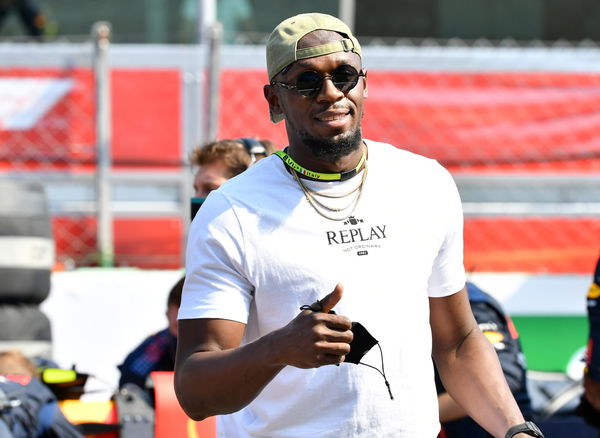 ---
---
Michael Phelps and Usain Bolt are two of the greatest Olympians of all time. Let's see who has the better net worth in 2021. Phelps is a former professional swimmer and is the most accomplished, and the most decorated Olympian of all time.
ADVERTISEMENT
Article continues below this ad
Phelps specialized in 1oo and 200 meters butterfly, 200m individual medley, and 4x100m freestyle medley. The legendary swimmer holds the record of winning the most gold medals, gold medals in individual events, and Olympic medals in individual events.
ADVERTISEMENT
Article continues below this ad
Not only this but, after winning 8 golds at the 2008 Beijing Olympic games, he broke Mark Spitz's record of winning 7 golds in a single Olympics game. After having a grand count of 23 golds after the Rio Olympics 2016, Phelps decided to say goodbye to his sport.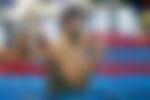 Comparing the net worth of Phelps and Bolt
Usain Bolt, the world record holder for 100m, 200m as well as 4x100m, and the 11-time world champion, is yet another famous entity. The 35-year-old Jamaican has won 8 Olympic golds within a span of 16 years.
Even though it has been a while since Bolt competed, his records remain untouched. With 9.58 seconds in 100m and 19.19 in 200m, he's definitely set the bar way too high.
WATCH STORY- The Mystery Behind Novak Djokovic's Daughter
But, when it comes to talking about the net worth of these two entities, the findings are interesting. While on one hand, Michael Phelps has a net worth of $80 million, Bolt is $10 million ahead and, with a net worth of $ 90 million, the Jamaican is leading all the charts. Thus, Bolt is the wealthiest Olympian in the year 2021.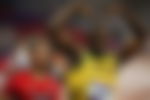 In spite of them both retiring from their respective sports, it is surprising to see no new athlete securing the top place in the Net worth.
Sporting icons – Usain Bolt and Michael Phelps
Both the athletes have won a number of laurels over the course of their respective careers. With an incredible amount of experience, the two have most certainly come a long way. And because of the hard work, they both put into their performances. Both athletes are legends who many young athletes look up to.
ADVERTISEMENT
Article continues below this ad
Furthermore, their social media accounts, such as those on Twitter and Instagram, also add to their sources of earning. Other than the endorsements and sponsorship deals, such as those with Omega, Under Armour, and Nike, they also earn through opening up franchises and clothing lines such as Track and Record in different locations.
Other legends in the most paid Olympian are icons like Roger Federer, Serena Williams, Georgina Bloomberg, and Caitlyn Jenner in the order of earnings. Let's see what the next year has to bring.
ADVERTISEMENT
Article continues below this ad
READ ALSO- WATCH: Simone Biles Displays Signs of Struggle Before Team Final at the Tokyo Olympics